X3 Stage 5: 1000 watt stereo, front speaker, subwoofer, & rear speaker kit for 2017-2018 Maverick X3 models (Gen-1) X3-STAGE5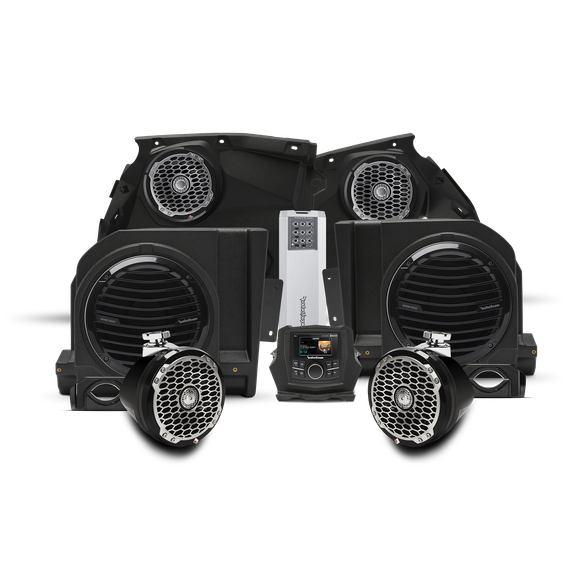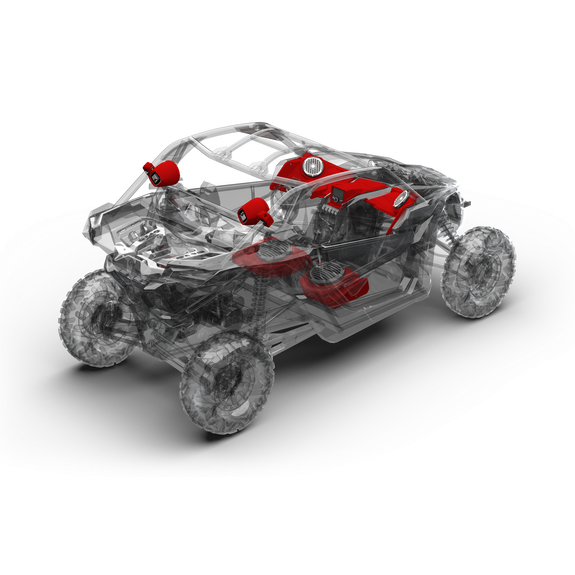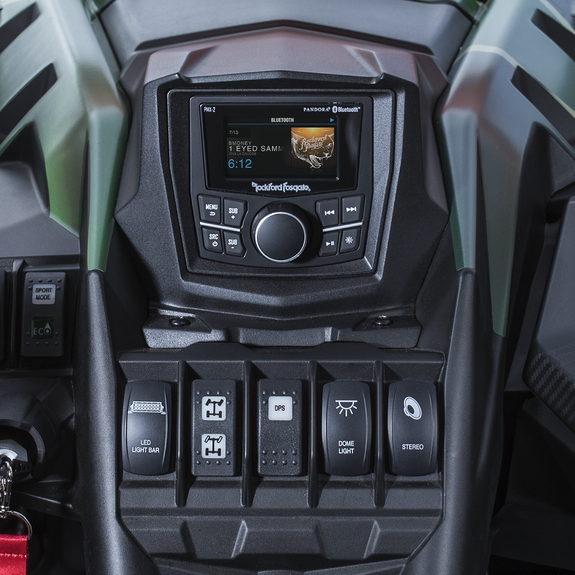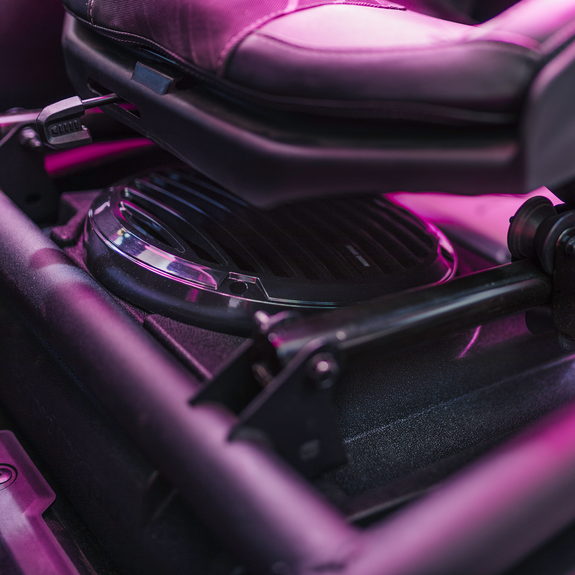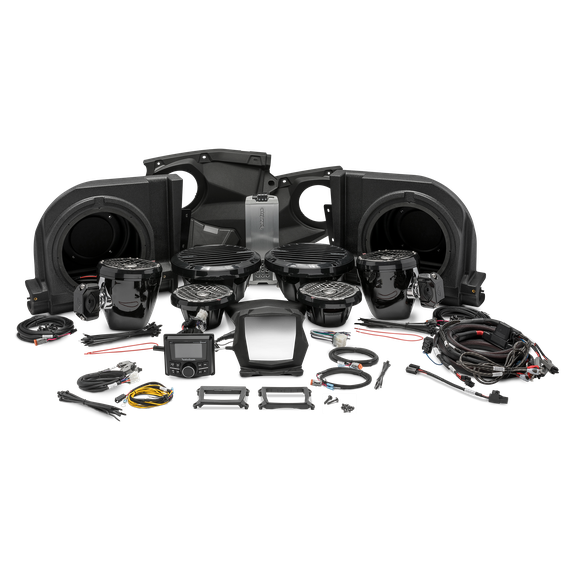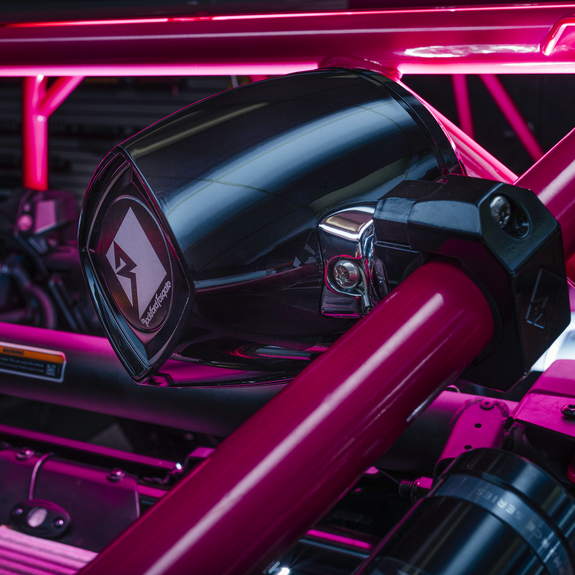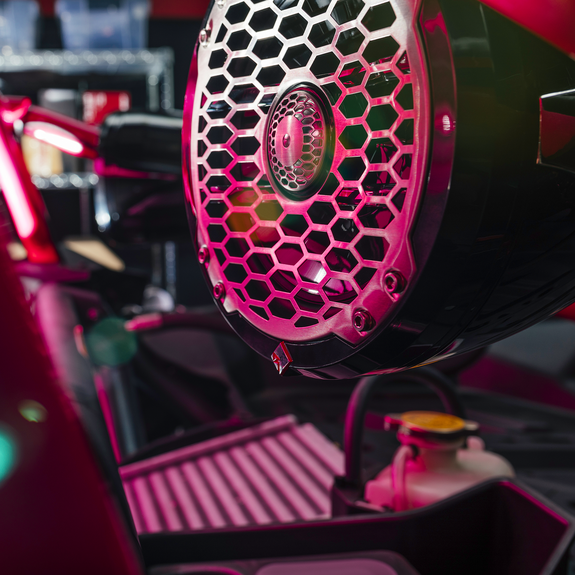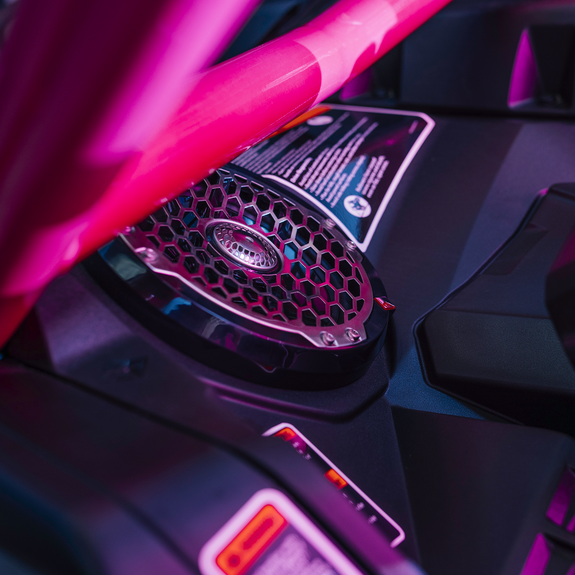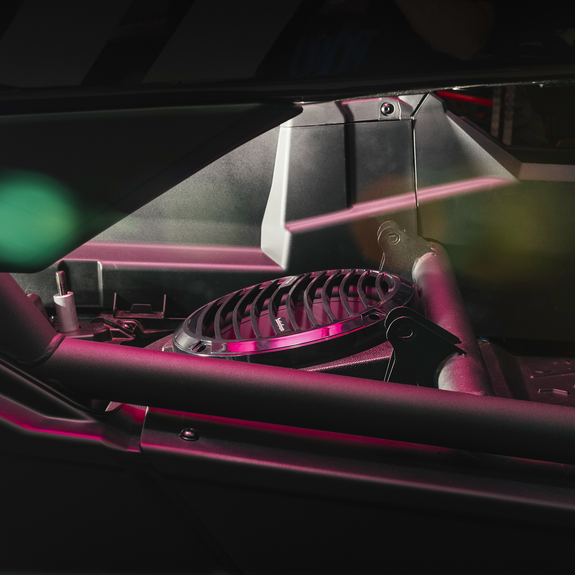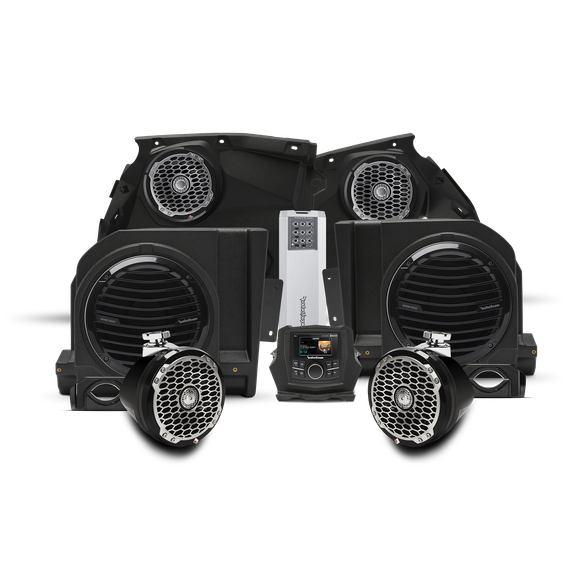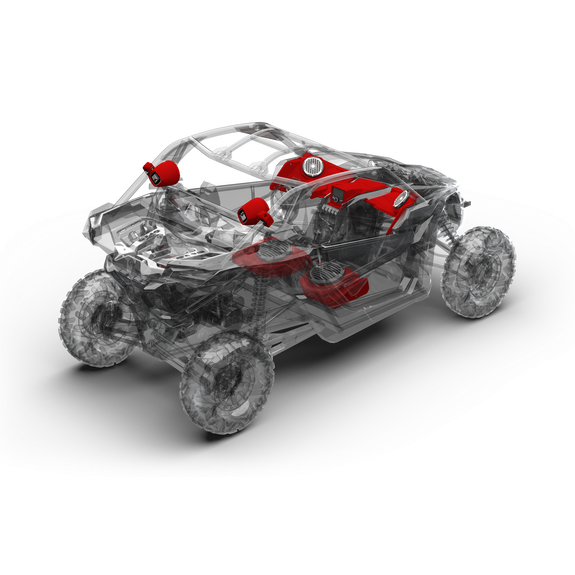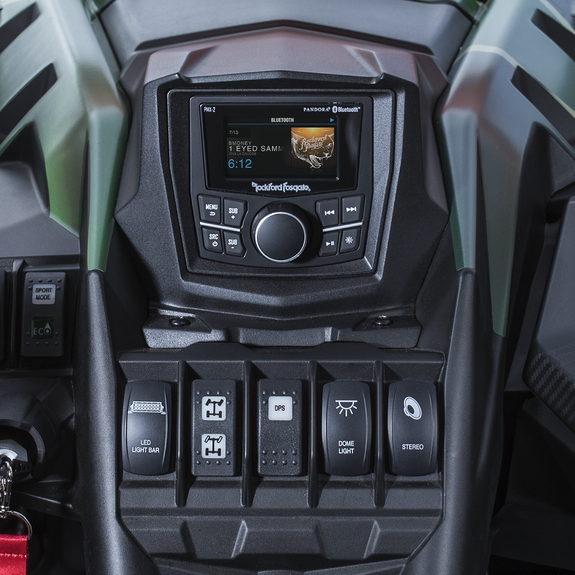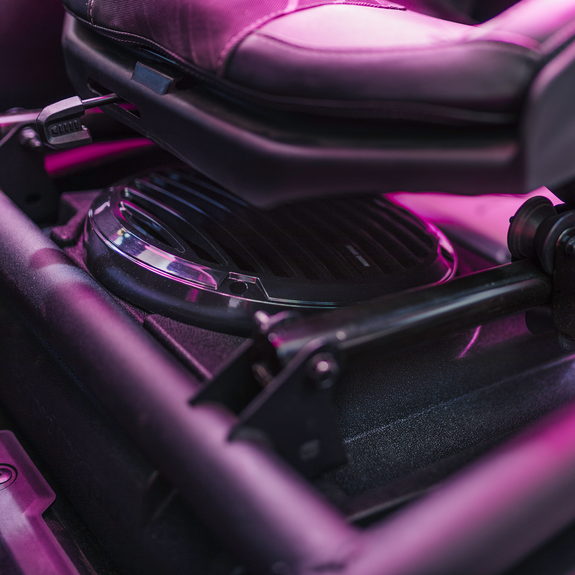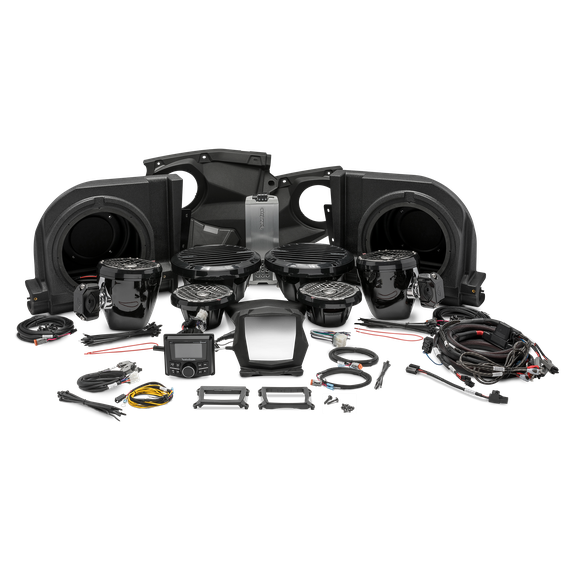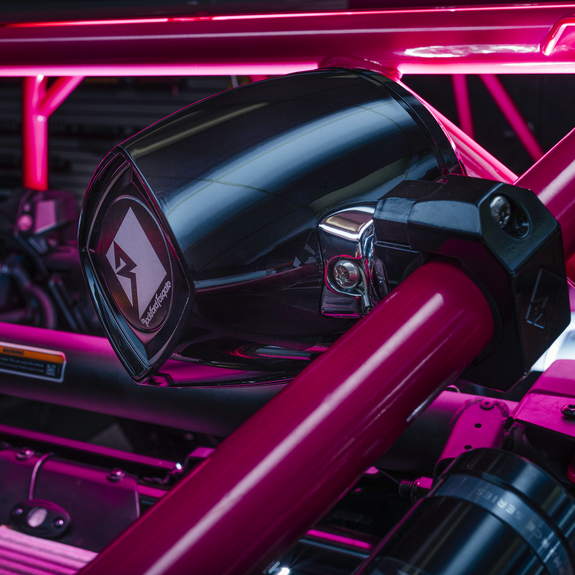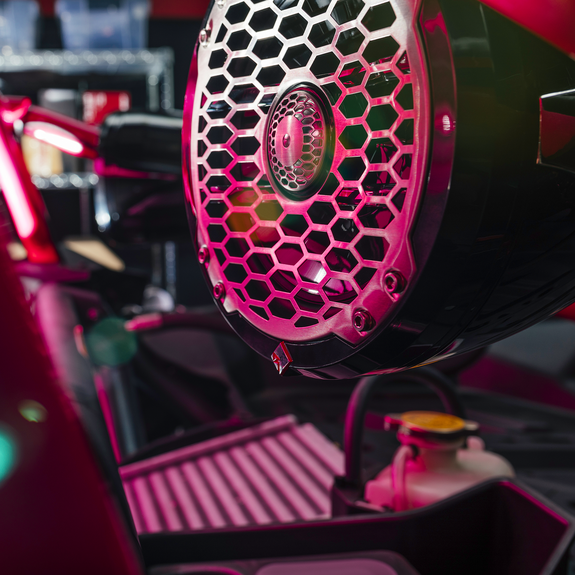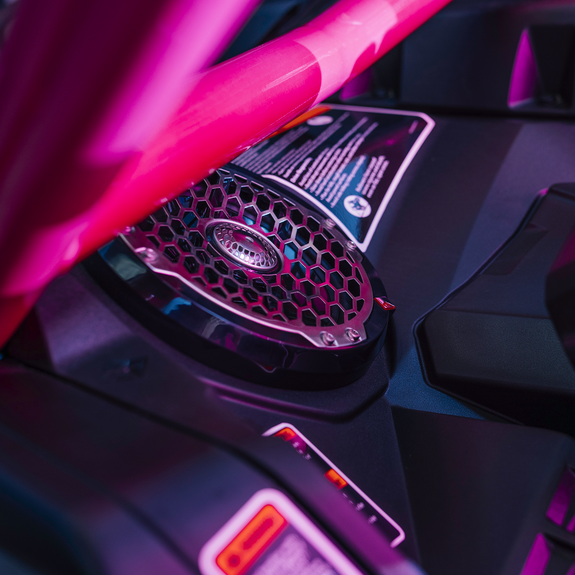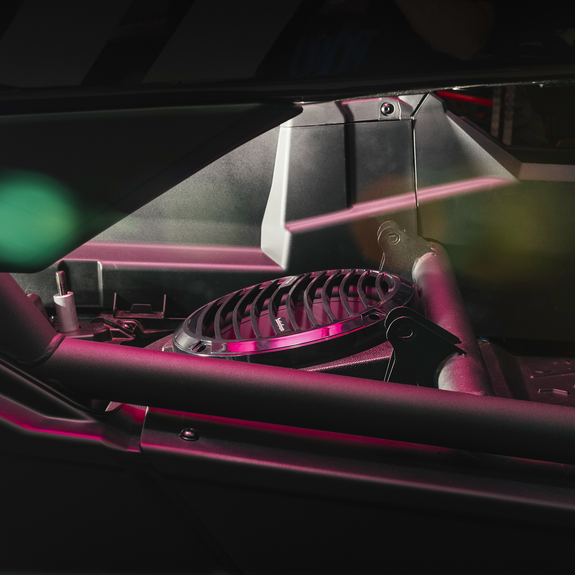 X3 Stage 5: 1000 watt stereo, front speaker, subwoofer, & rear speaker kit for 2017-2018 Maverick X3 models (Gen-1) X3-STAGE5
If you want to take things to the next level then the X3 Stage 5 kit is for you. Featuring all the same hardware as the Stage 4 kit, we've upgraded the speakers and minicans to our Punch PM series for even more output. We're including our Power small chassis 5-channel amplifier ramping the power total up to a whopping 1,000 watts and the subwoofer option is upgraded with an additional under seat enclosure that allows for all factory seating adjustments and positions with a 10 inch Prime woofer. If you're ready to be the loudest and baddest X3 on the ride then you've found exactly what you need.



X3-STAGE5 Installation

• This model replaced by X317-STAGE5 (Gen-2)
Read More
Overview
Estimated Installation Time: 3-1/2 HOURS
FEATURES AT A GLANCE
PMX-2: Compact AM/FM/WB Digital Media Receiver 2.7" Display
Direct connect wiring harnesses for Can-Am X3 models
Speaker & sub enclosures integrate with no loss of passenger space
Element Ready™ to withstand the harsh outdoor environment
RFX3-PMXDK: Can-Am X3 dash kit for PMX source unit
PM2652B: Punch Marine 6.5" Full Range Speakers - Black (Pair)
RFX3-FSE: MAVERICK 6.5" Front Speaker Enclosure (Pair)
RM110D2B: Prime Marine 10" Dual 2-Ohm Subwoofer Black
PM-CL2B: Punch Diecast Clamp for Rear Enclosure - Black (Pair)
PM2652W-MB: Punch Marine 6.5" Rear Speakers in Enclosure - Black (Pair)
*Antenna not included
RFX3-K4: Can-Am X3 4 AWG 2-Seat or 4-Seat Amp Kit
RFX3-RSW16: Can-Am X3 Rear Speaker Add-on Harness
RFX3-FWEP: MAVERICK 10" Front Passenger Side Subwoofer Enclosure
RFX3-FWED: MAVERICK 10" Front Driver Side Subwoofer Enclosure
TM1000X5ad: Power Marine 1000 Watt Class-ad 5-Channel Amplifier
Technologies
Specifications
Compatibility
MODEL
2017
2018
Maverick X3 Turbo

1

✔
✔
Maverick X3 Turbo R

1

✔
✔
Maverick X3 X DS Turbo

1

✔
✔
Maverick X3 X RS Turbo

1

✔
✔
Maverick X3 MAX Turbo

1

✔
✔
Maverick X3 MAX Turbo R

1

✔
✔
Maverick X3 MAX DS Turbo R

1

✔
✔
Maverick X3 MAX RS Turbo R

1

✔
✔
1 Not compatible with Smart Lok in OEM location (need to relocate)
Support
Return Authorization
Contact the Authorized Rockford Fosgate Dealer you purchased this product from. If you need further assistance, call 1-800-669-9899 for Rockford Customer Service. You must obtain an RA# (Return Authorization number) to return any product to Rockford Fosgate. You are responsible for shipment of product to Rockford.
Accessories
Reviews
Be the first to review this product.
Be first to hear about the latest products.
Sign up for product updates.