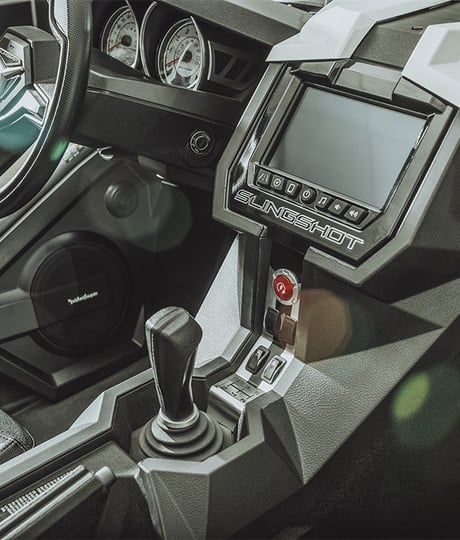 TRUTH IN MATERIALS
Not all materials are created equal. And our materials are hand-selected and industry-leading. We meticulously validate and test to achieve top-tier performance, performance that repeatedly exceeds expectations over time.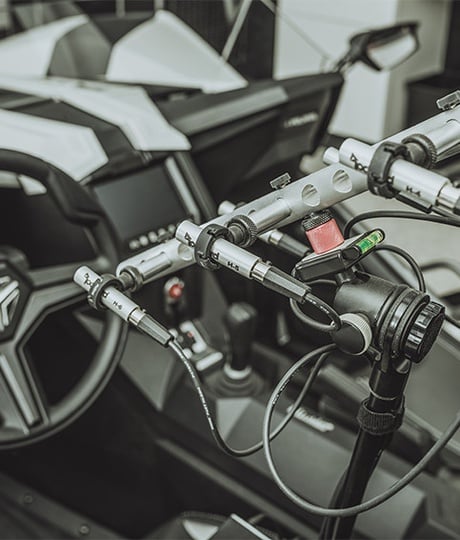 SONIC SIGNATURE
30 years of experience in acoustic audio design has set the foundation of the Rockford sound. We build specifically for each application to ensure the audio experience is second to none.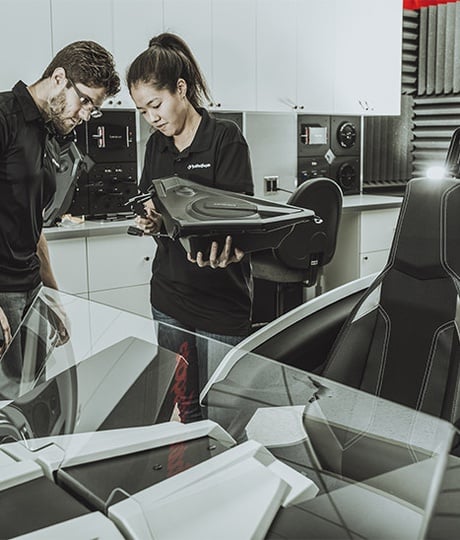 PERFORMANCE
Performance is in our DNA. Aligned with the industry's best, Rockford Fosgate continues to be the uncompromising embodiment of performance.
Frequently Asked Questions
An OEM Audio system is one that is equipped with the vehicle from the manufacturer. An aftermarket audio system is one that is added after the vehicle is purchased and is typically installed by a car audio dealer or do-it-yourself consumer.
A wealth of information on how to properly operate your OEM Audio system can be found in the vehicle's owner's manual. Information regarding features and performance of your OEM Audio system can be found on our YouTube OEM Audio playlist.
OEM Audio systems are typically integrated into the vehicle's structural and electrical systems. Aftermarket audio components usually cannot be added to these types of systems. However, depending upon the complexity of the system, some systems can be bypassed by using a high-to-low level adaptor or using an aftermarket integration processor. These allow you to retain the OEM Audio radio while adding aftermarket amplifiers and speakers.
No, while Rockford Fosgate develops the audio components for OEM manufacturers, Rockford Fosgate does not sell replacement parts for OEM Audio systems. You will need to contact the manufacturer of your vehicle, UTV, or motorcycle as they are responsible for carrying replacement components and parts for their OEM Audio systems.
Both OEM and Aftermarket audio systems are designed to provide high performance audio. Which one is better depends on the application and the listener's ears. It really is personal preference. Your favorite food or drink that you choose may be totally different than your friend sitting next to you. Some people prefer an audio system that ships with the vehicle, covered by a factory warranty, and can be financed with the vehicle. Some people prefer to have an aftermarket audio system because they want to be able to fully customize it.