Power 1,000 Watt Class-ad 5-Channel Amplifier T1000X5ad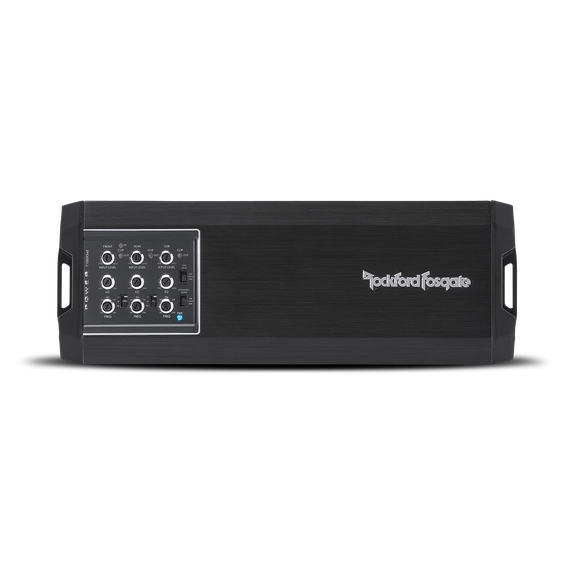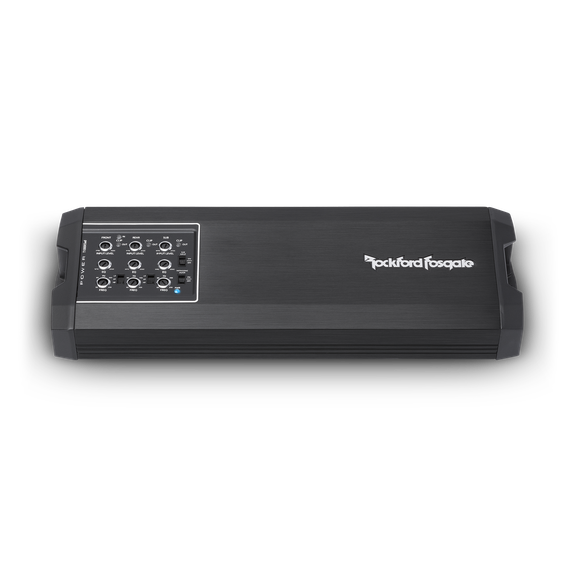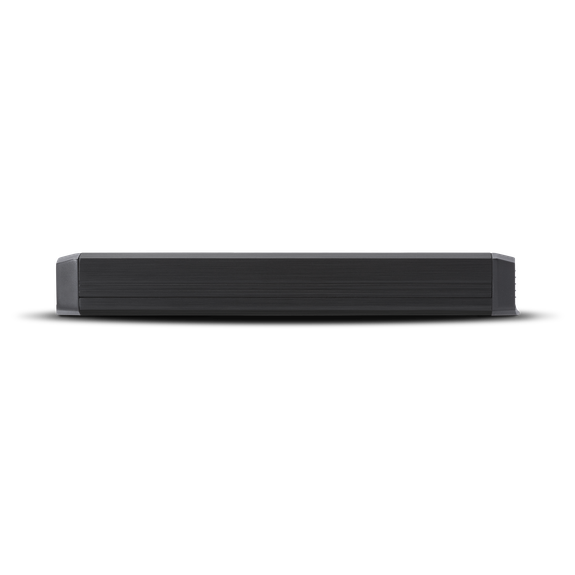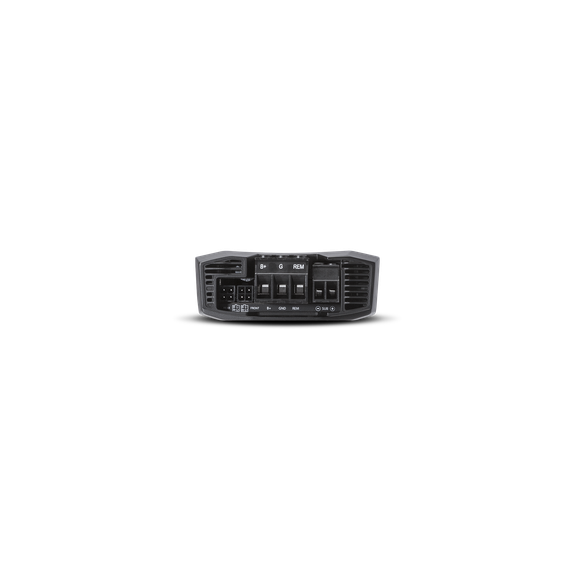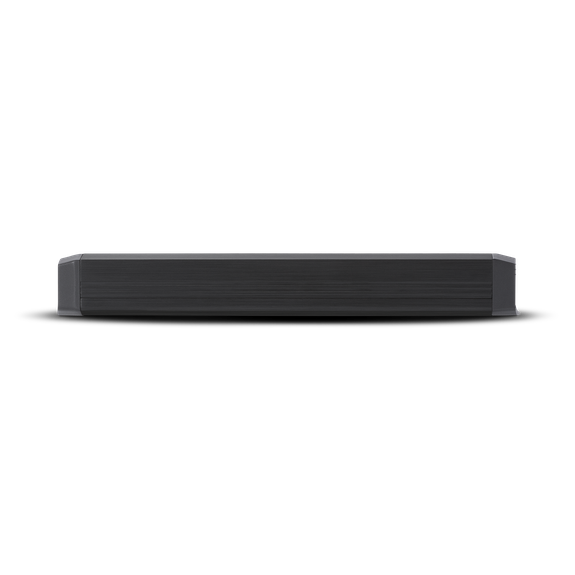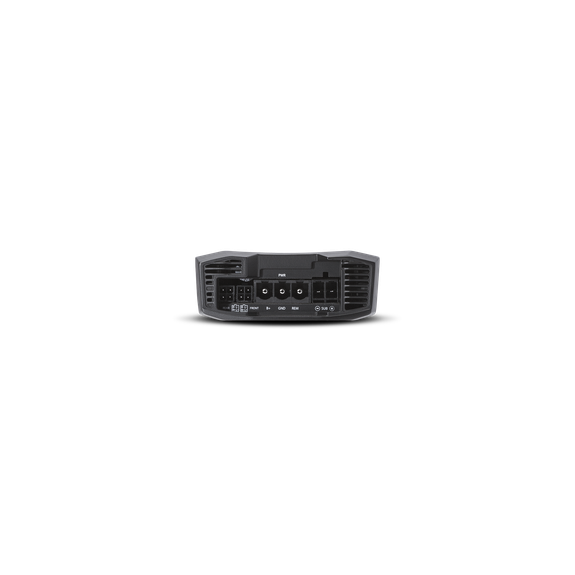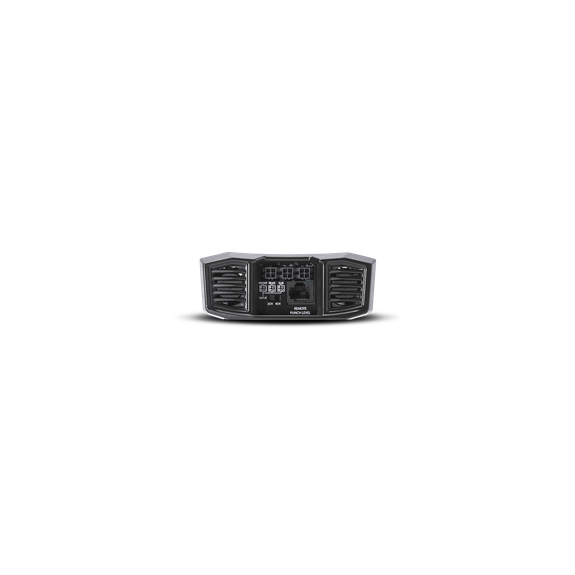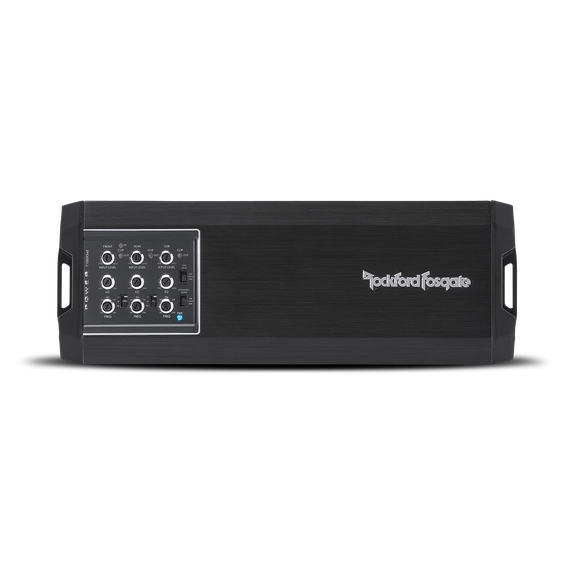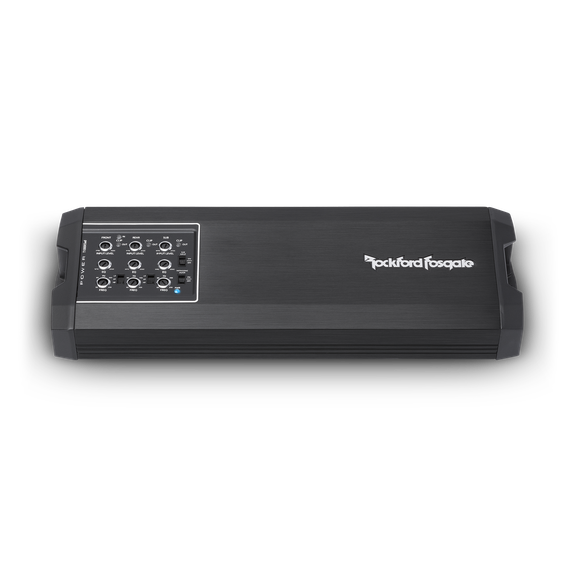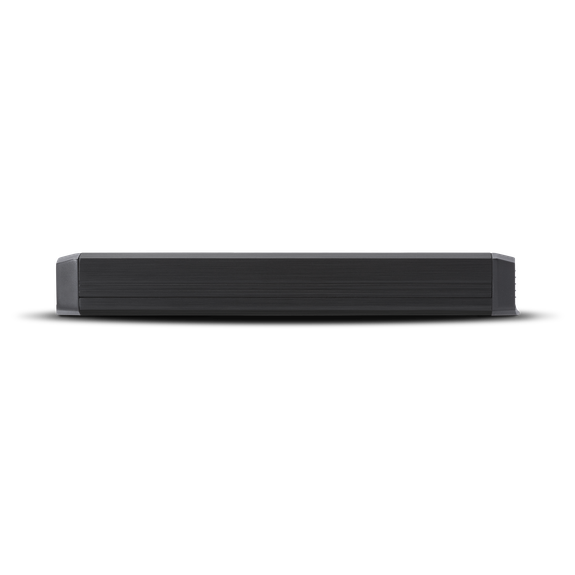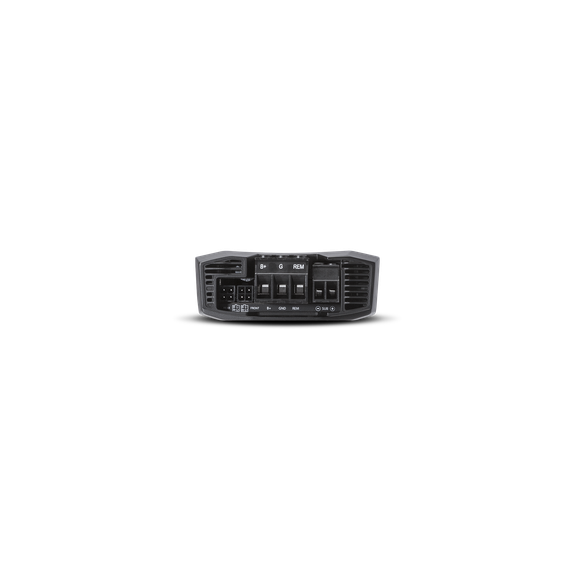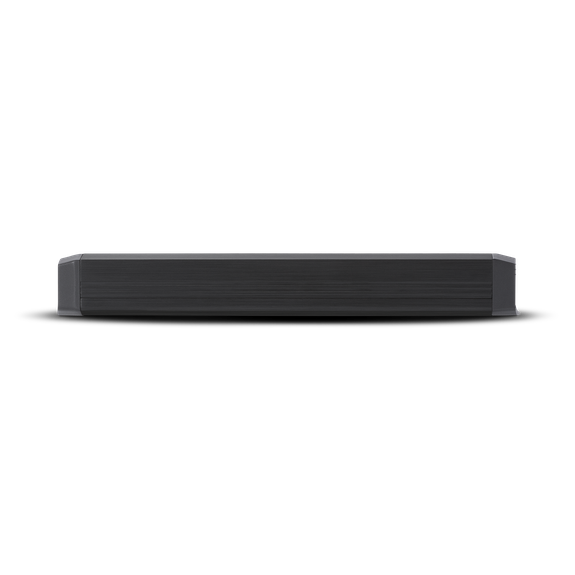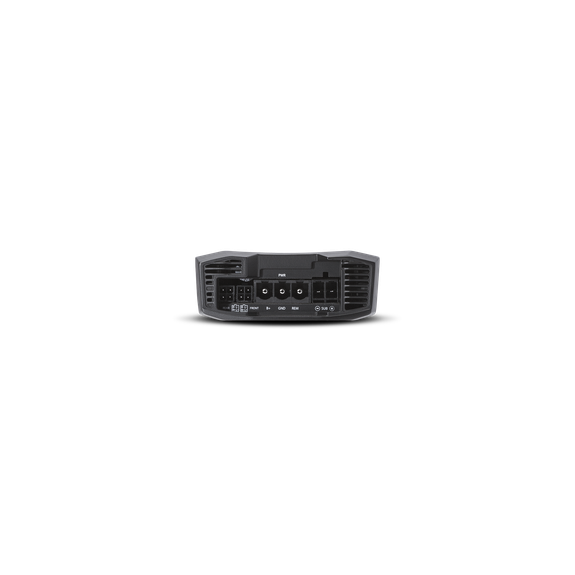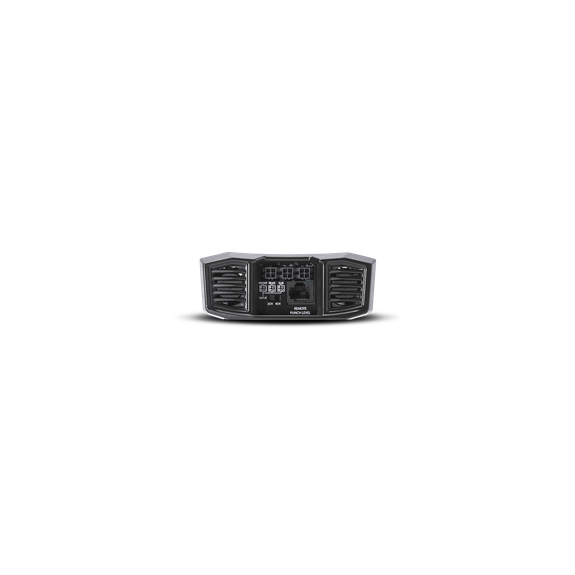 Power 1,000 Watt Class-ad 5-Channel Amplifier T1000X5ad
The Power T1000x5ad is an compact, Class ad 1000 Watt multi-channel amplifier. It features differential inputs with high-level auto turn-on, CLEAN circuit with input/output clip detection, top mounted controls and dual fan forced induction cooling. Additionally, it has our patented Punch EQ circuit built in and Differential inputs with auto turn-on capabilities making it perfect for hybrid, electric, small cars, trucks, motorcycles, and side-by-side UTVs.
Read More
Checking product inventory...
Notify Me When Back In Stock:
Overview
The T1000X5ad Element Ready multi-channel amplifier is a 1000 watt RMS unit built on our proprietary Class ad platform designed to deliver unprecidented sound quality with superior power efficiency. Combined with our Constant Power technology, this amplifier can easily exceed its rated power by up to 25% additional output per channel.

Amplifier top mounted controls include our C.L.E.A.N. level setting system, integrated high/ low pass crossovers, Input channel configuration switches and our Punch EQ boost circuit. Upgraded input RCA connectors allow for high or low level input signals to be used through our differential input circuit which eliminates incoming noise and can provide a remote out signal when using high level inputs.

Dual fan cooling, real time thermal monitoring and dual extruded heat sinks maintain heat dissipation even at high outputs keeping the amp cool. The Amplifier is also compatible with our PLC2 level remote control allowing remote output level control of the sub channel.
FEATURES AT A GLANCE
4/2 Ohm muti-impedance Constant Power
Class-BD
Rockford Fosgate proprietary Class AD technology
Differential inputs with high level auto turn-on feature
Real time thermal sensing with Rollback technology
2013 PLC2 remote ready
C.L.E.A.N. input/output clip detection and indicator LEDs
Dual extruded heat sinks
Dual fan cooled
Remote-Out feature when using high level inputs
Top mounted controls
2-Year Warranty
All other normal Rockford protection schemes
Discrete surface mount technology
CEA-2006 and CE compliant
Technologies
Specifications
Total Power
(Sum of Rated Power)
1000 Watts
Rated Power
(RMS Continuous Power)
100 Watts x 4 + 400 Watts x 1 @ 4Ω
100 Watts x 4 + 600 Watts x 1 @ 2Ω
N/A Watts x 4 + 600 Watts x 1 @ 1Ω
200 Watts x 2 + N/A Watts x 1 @ 4Ω Bridged
Dynamic Power
(PVC/PowerCube®)
138 Watts x 4 + 487 Watts x 1 @ 4Ω
118 Watts x 4 + 748 Watts x 1 @ 2Ω
N/A Watts x 4 + 663 Watts x 1 @ 1Ω
225 Watts x 2 + N/A Watts x 1 @ 4Ω Bridged

Bridgeable
Yes
Front Terminals: Left (+) Right (-)
Rear Terminals: Left (+) Right (-)
Frequency Response
20Hz - 20kHz
Input Sensitivity
150 mV to 12 V
Circuit Topology Class
Class AD + Class BD (Sub)
Efficiency (average)
>85%
Total Harmonic Distortion (THD+Noise)
4 Ch 4-Ohm: <1.0%
4 Ch 2-Ohm: <1.0%
Sub 4-Ohm <1.0%
Sub 2-Ohm <1.0%
Sub 1-Ohm <1.0%
Signal Input
Front High/Low Input: 4-Pin harness
Rear High/Low Input: 4-Pin harness
Sub High/Low Input: 4-Pin harness
Input Switch: 2CH/4CH
(2CH: sub signal derived from Front Left input)
Tone Controls
Front/Rear Treble: 0 to +14dB @ 12.5kHz (HP mode)
Front/Rear: 0 to +18 dB @ 45Hz (LP mode)
Sub: 0 to +18 dB @ 45 Hz
Crossover Controls
High-Pass: 50Hz - 250Hz @ 12dB/Octave
Low-Pass: 50Hz - 250Hz @ 12dB/Octave
Subwoofer: 50Hz - 250Hz @ 12dB/Octave
Infrasonic: 28Hz @ 12dB/Octave
Butterworth Alignment on all filters
Remote Controls
Optional PLC2 provides Punch Level Control
Visual Indicators
Power: Blue LED
Protect: Red LED
Input Clip: Red LED3
Output Clip: Blue/Violet/Red LED1,2,3

LED Color Legend:
1BLUE: <0.5% THD
2VIOLET: 1% THD
3RED: 10%+ THD
Power Input Connector
Detachable Compression Terminal
Speaker Wire Gauge
Front/Rear: 16 AWG
Sub: 10 AWG
Speaker Output Connector
Front: 4-Pin Harness
Rear: 4-Pin Harness
Sub: Detachable Compression Terminal
Heatsink
Extruded Aluminum
Recommended Fuse
(not included)
100 A
Average Current Draw (13.8V Music)
Max. Current Draw (13.8V Sinewave)
108 A
Dimensions (H x W x D)
1.6 x 4.3 x 12 (in.)
4.1 x 10.8 x 30.5 (cm)
Compatibility
Support
Return Authorization
Contact the Authorized Rockford Fosgate Dealer you purchased this product from. If you need further assistance, call 1-800-669-9899 for Rockford Customer Service. You must obtain an RA# (Return Authorization number) to return any product to Rockford Fosgate. You are responsible for shipment of product to Rockford.
Accessories
Wiring Wizard
Wiring Kits
ARE YOU ENGINEERED TO ROCK?
Get a 1-Year extended amplifier warranty when using a matching Rockford Fosgate installation kit.
We want you to get the maximum performance and reliability from your Rockford Fosgate amplifier. We're so certain using the right cables make a difference, we'll give you and additional 1-Year amplifier warranty when using a matching installation kit!
1

Purchase a Rockford Fosgate Punch or Power amplifier.

2

Add the correct amplifier installation kit.

3

Get an additional 1 year amplifier warranty FREE!
Reviews
Tiny But Capable
This is running my entire system in a 2007 Toyota Landcruiser. The Landcruiser has very little area for an install of any kind, not even under any seat. I used a small compartment in the back to include this amp and an Audio Control LC7i which get the signal from the factory navigation unit.
It does get hot but hasn't shut off yet. My focal expert components in the front and rear sound great, as does the sealed 10" jl audio t3.
Hopefully this amp is rugged enough to last years.
Be first to hear about the latest products.
Sign up for product updates.