Punch Marine 100 Watt Full-Range Mono Amplifier PM100X1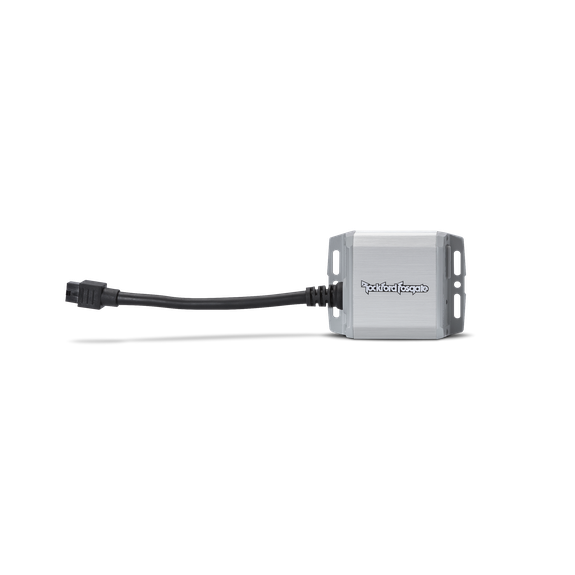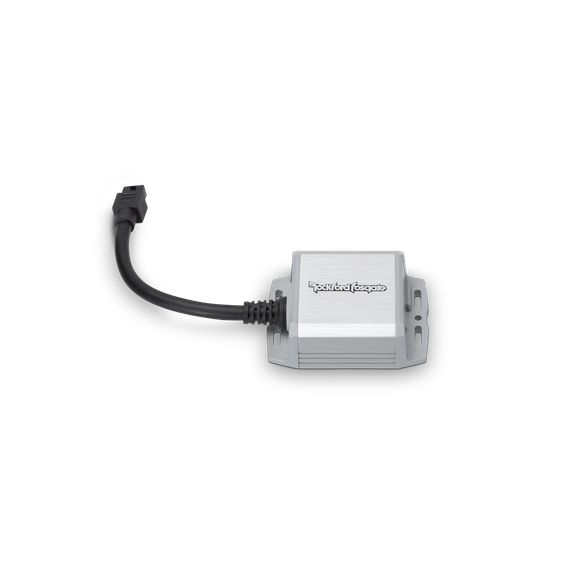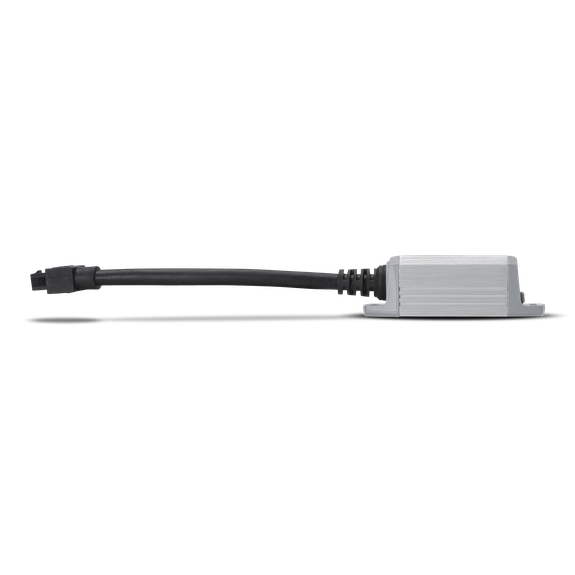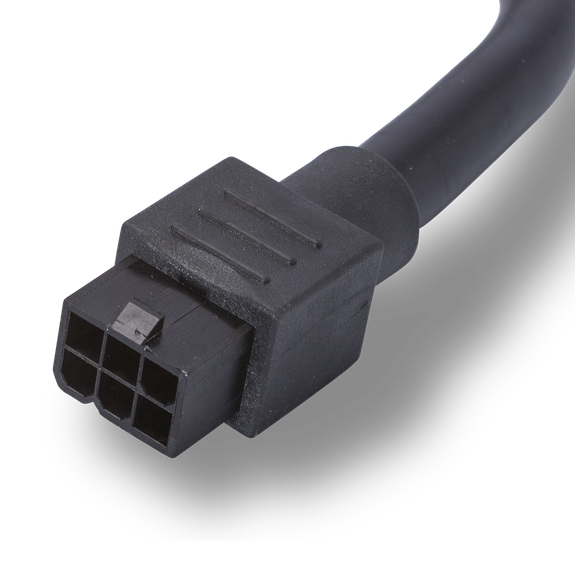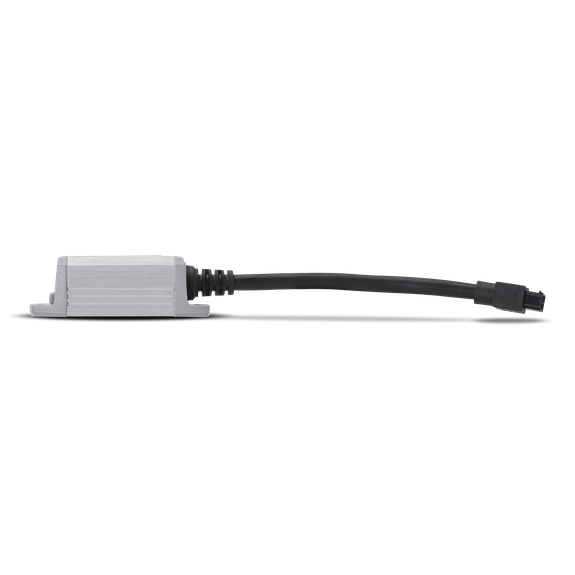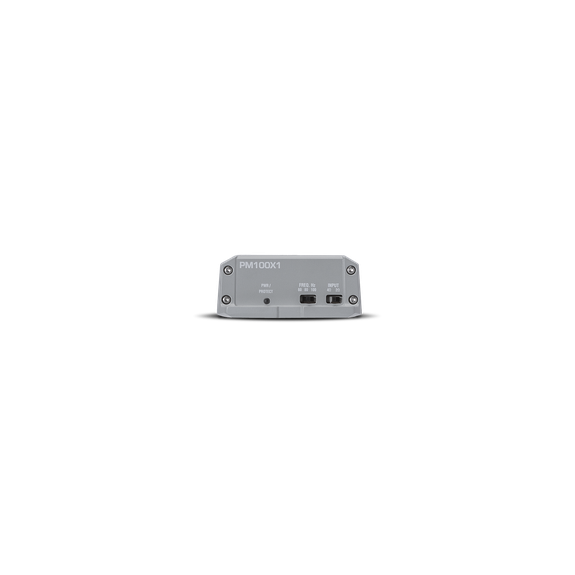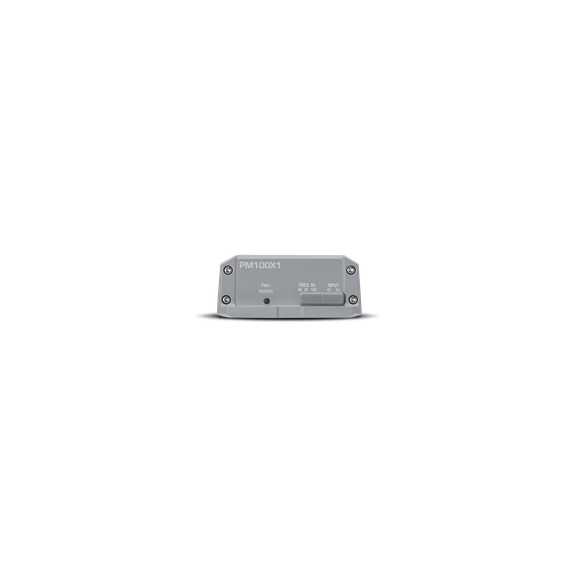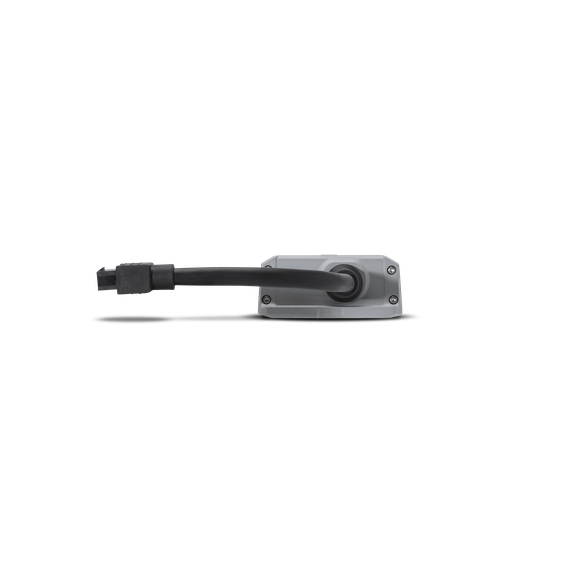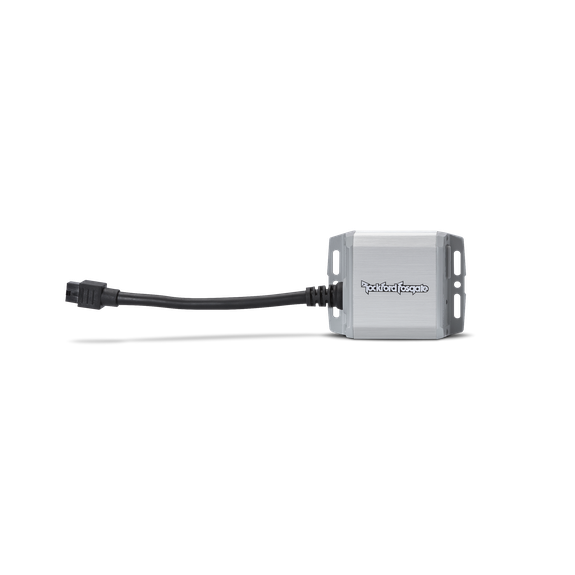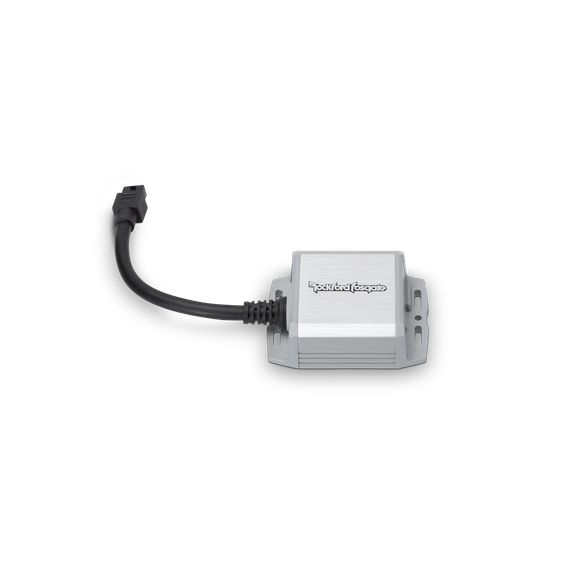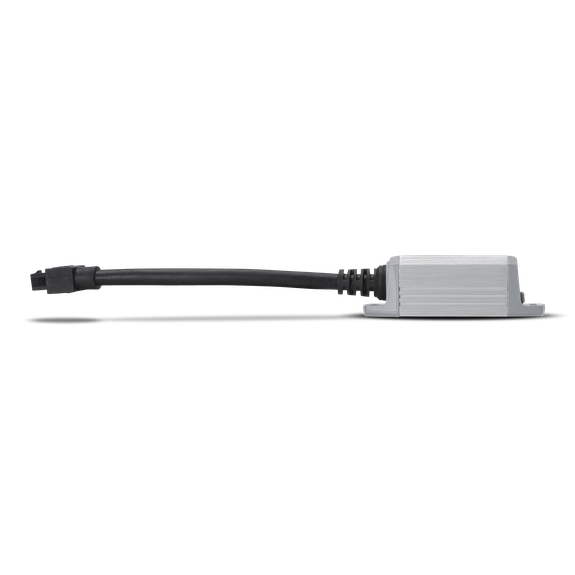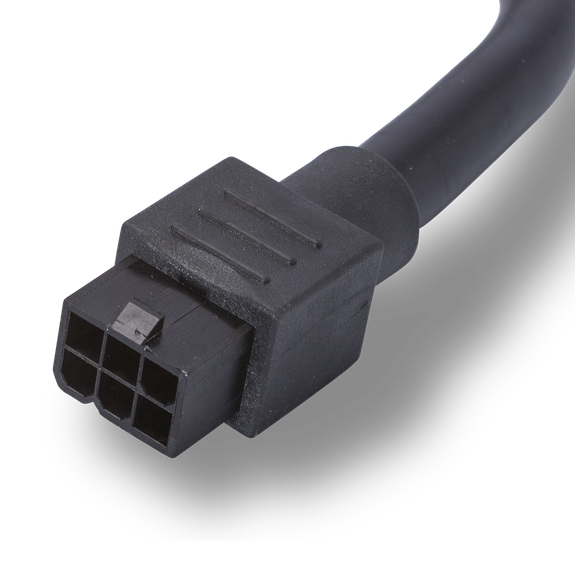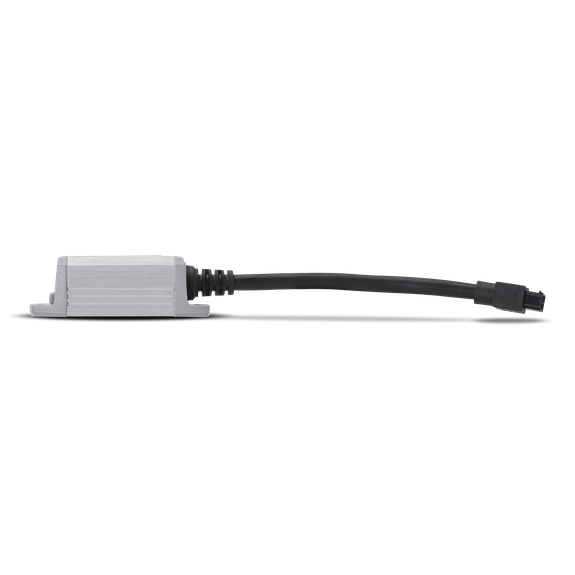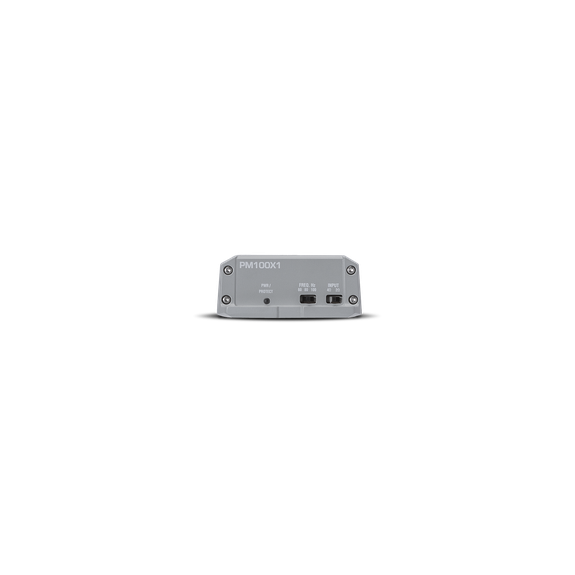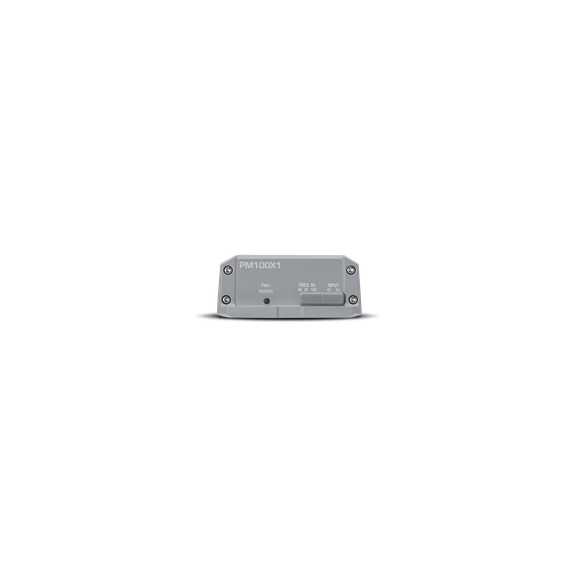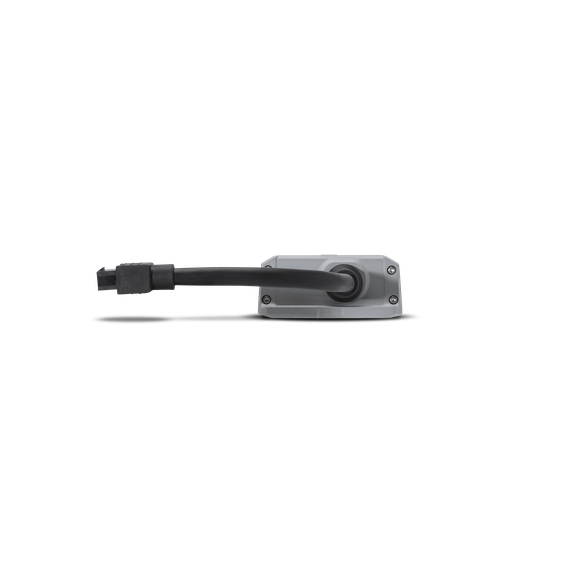 Punch Marine 100 Watt Full-Range Mono Amplifier PM100X1
The PM100X1 is a 100 Watt dynamic power mono amp using DC and AC voltages present on existing radio speaker outputs. This design allows connection to a speaker wire without running a B+ cable. It also presents a safe load to the radio amp circuit to eliminate excessive wear and tear on the radio, making it ideal for OEM and aftermarket radio integration. The conformal coated PCB allows for mobile, motorsport and marine applications. PM100X1K "KIT" ships with 2 pcs.

NOTE: This product now being sold as the PM100X1K 2-piece kit
Read More
Overview
The PM100X1 amplifier uses our patent pending BTL technology to provide you a very unique amplifier solution. This single channel amplifier utilizes the speaker output of the radio to not only provide the audio signal it needs, but also the power that runs the unit. This is done through a combination of the DC offset voltage commonly present and the audio AC signal itself.

Initially, it uses the DC offset voltage for its turn on power as well as primary amplification power. As volume is increased and the output power demand rises, the amplifier begins sharing the power load between the DC and AC signals. Once high volume is reached, the majority of the amplifiers power is provided from the AC signal only and is supplemented by its intenal storage bank.

This design allows it to actually charge its capacitive bank on the downside of the AC signal wave which is essentially unused power anyway. It also presents no more load to the radio than a standard 2 or 4 ohm speaker would thus keeping the radio amplifier circuit safe from low impedance conditions. This design allows the amplifier to be connected to a radio with a rated 20 watt output and produce up to 100 watts dynamically. The unit also features a 2/ 4 ohm input switch to match the amplifier to the output impedance rating of the radio circuit. For speaker protection, we incorporate and selectable high pass crossover with setting at 60, 80 and 100Hz.

In rare cases there is not enough DC voltage present to power the amp at turn on so an add on B+ wire is included and can be tied to other lower current circuits in its proximity. This design makes the amplifier ideal for OEM or aftermarket upgrades without having to use physically larger amplifiers as they can be hidden in the dash or doors of the vehicle. It is also IPX6 rated for those installs where moisture may be present.
FEATURES AT A GLANCE
High Level Turn On
Current Limited to Protect Head Unit for Both 4 Ohm and 2 Ohm Configurations
Uses Stored Energy from BTL Amplifier to Produce Dynamic Power of Over 100W
Harvests both B+ and Audio Signal From Standard Head Unit Speaker Outputs
Patented BTL Powered "FreeLoad" Technology (US 9,438,181 B1)
Optional B+ Connection for Non-Standard Speaker Outputs
Short Circuit & Over Voltage Protection
CEA-2006 Compliant & CE Compliant
Thermal Protection
Muted turn on
Pig Tail Connectivity for Easy Installation
Small Stealth Package that Allows for Anywhere Installation
60, 80, and 100 Hz Selectable 12dB/Oct HP Butterworth Crossover
Selectable 4 and 2 Ohm Play
Extruded Aluminum Heat Sink
Discrete surface mount technology
2-Year Warranty
Technologies
Specifications
Total Power
(Sum of Rated Power)
100 Watts
Rated Power
(RMS Continuous Power)
60 Watts x 1 @ 4-Ohm
100 Watts x 1 @ 2-Ohm
Dynamic Power
(PVC/PowerCube®)
61 Watts x 1 @ 4-Ohm
109 Watts x 1 @ 2-Ohm
Frequency Response
60Hz to 20kHz +/- 1.0dB
Total Harmonic Distortion (THD+Noise)
4-Ohm: <1.0%
2-Ohm: <1.0%
Crossover Controls
High-Pass:
Selectable 60Hz, 80Hz, 100Hz @ 12dB/octave Butterworth

Visual Indicators
Power/Protect LED
Operating Voltage
9 - 16 VDC
Recommended Fuse
(Not Included)
Average Current Draw (13.8V Music)
Max. Current Draw (13.8V Sinewave)
Dimensions (H x W x D)
1.3 x 3 x 3.9 (in)
3.3 x 7.62 x 9.91 (cm)
Compatibility
Support
Return Authorization
Contact the Authorized Rockford Fosgate Dealer you purchased this product from. If you need further assistance, call 1-800-669-9899 for Rockford Customer Service. You must obtain an RA# (Return Authorization number) to return any product to Rockford Fosgate. You are responsible for shipment of product to Rockford.
Reviews
Be the first to review this product.
Be first to hear about the latest products.
Sign up for product updates.