Punch Single P3S 12" Shallow Loaded Enclosure P3S-1X12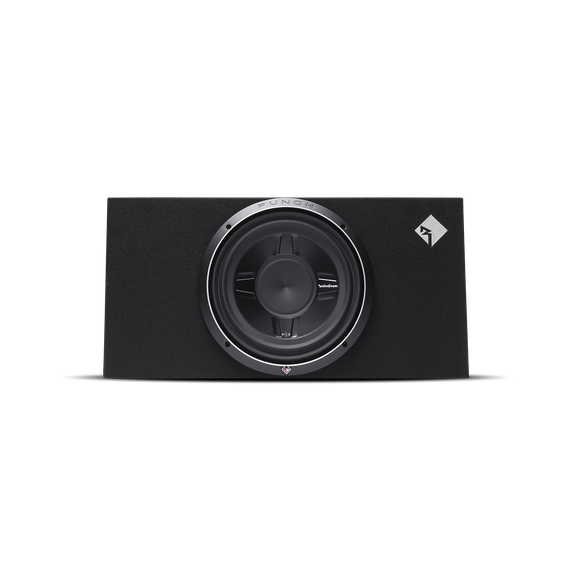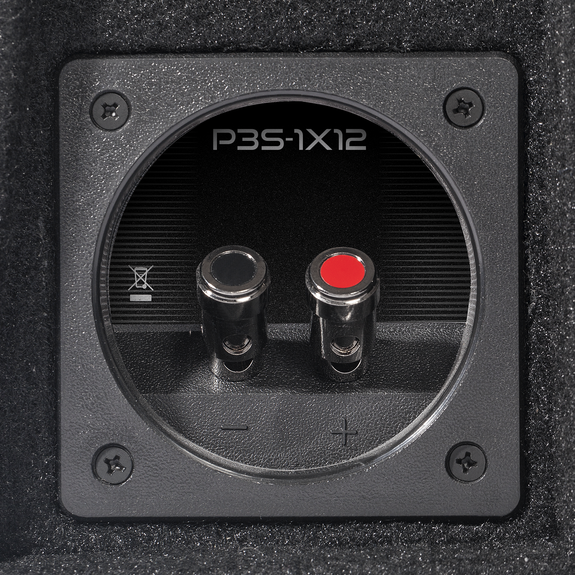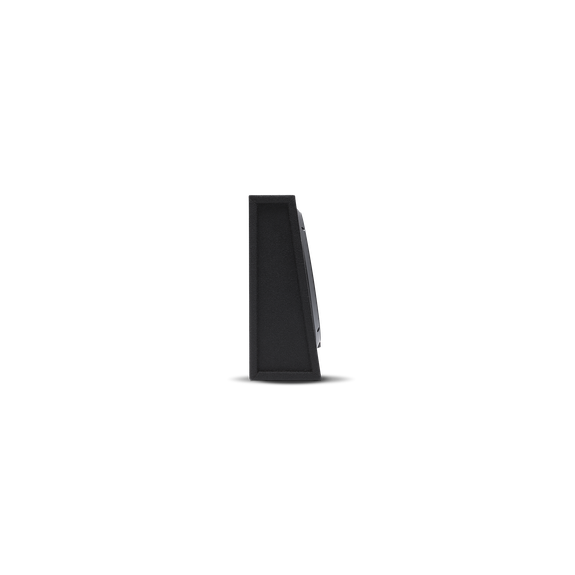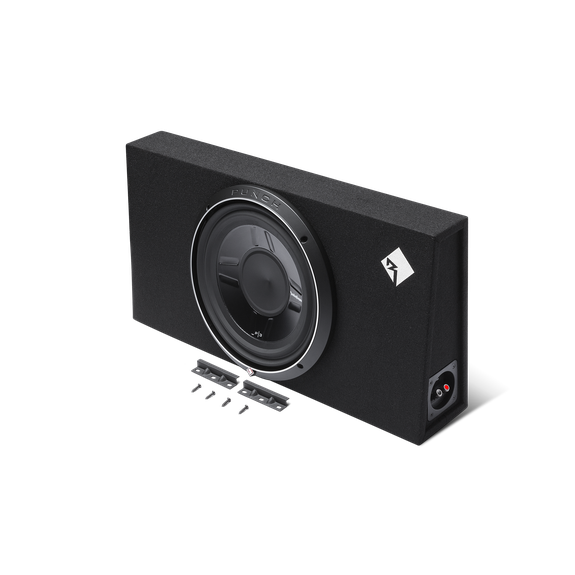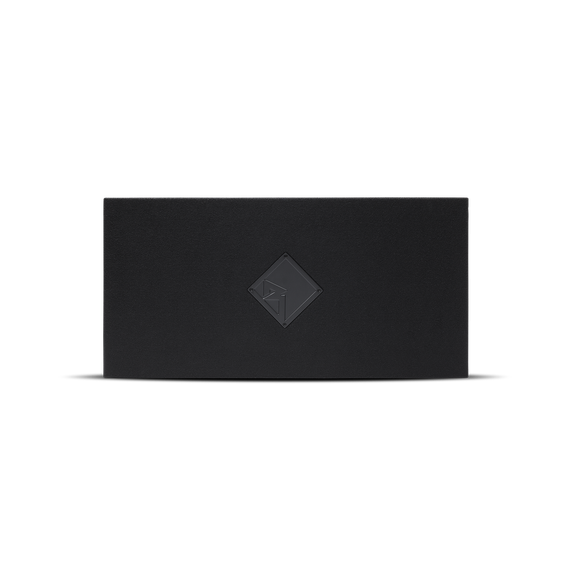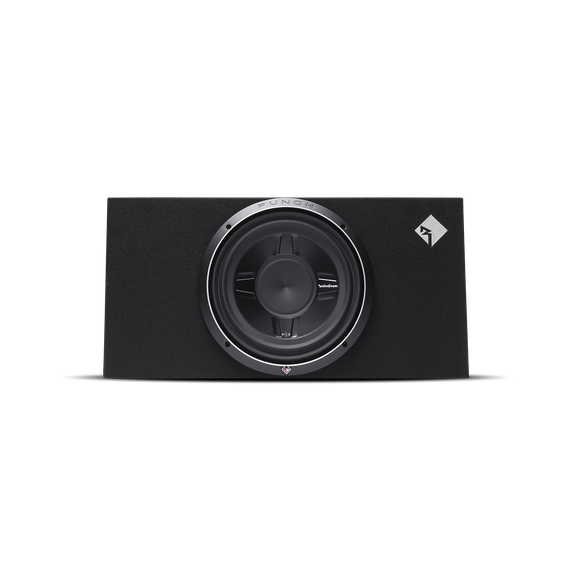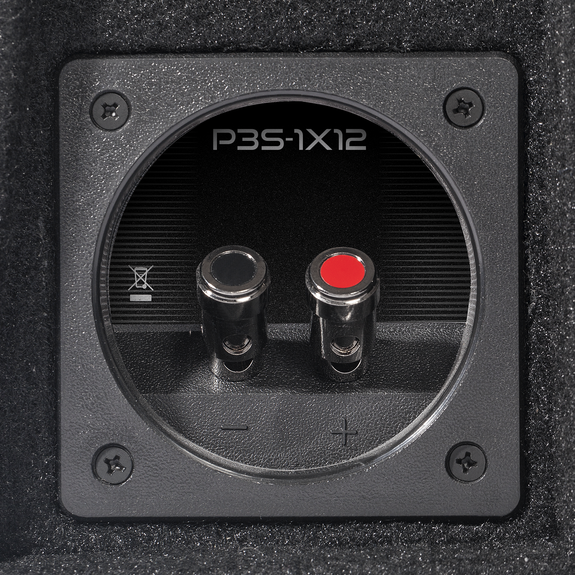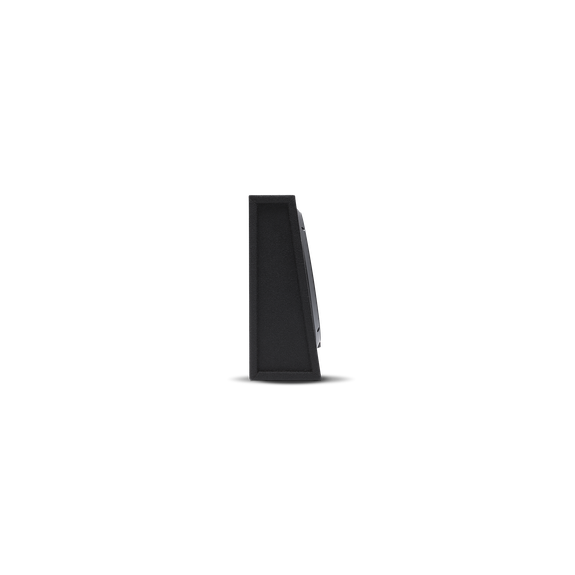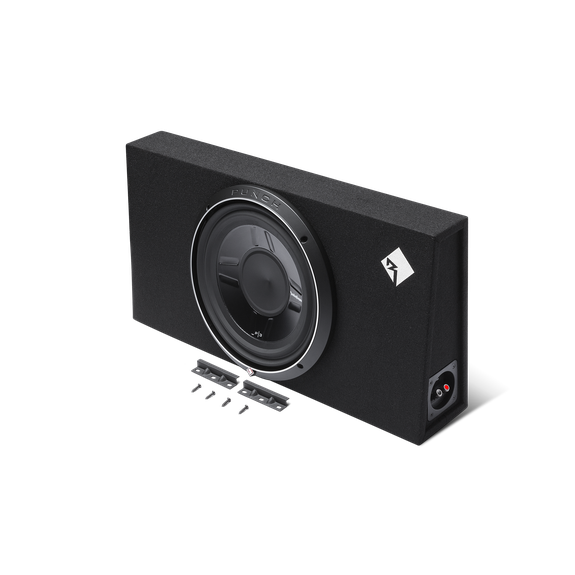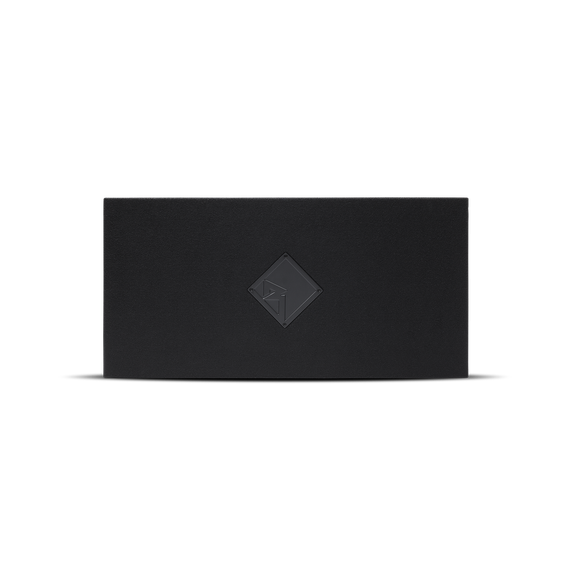 Punch Single P3S 12" Shallow Loaded Enclosure P3S-1X12
The P3S-1X12 is a single 12" Punch Shallow subwoofer rated at 400 Watts RMS loaded in a sealed enclosure. This subwoofer enclosure is internally wired to a 1-Ohm load and features 5/8" MDF and 10 AWG quick-release input terminals.
Read More
Checking product inventory...
Notify Me When Back In Stock:
Overview
Nothing fits behind your truck seat? Rockford Fosgate has the solution to your problem with the Punch P3S-1X12 shallow 12" loaded enclosure. This loaded enclosure may look small, but it plays loud, and thanks to its 400 Watt RMS power handing and 1-Ohm load wired impedance, you can actually use an amplifier with some balls. Features a sealed slim-line wedge design for optimum mechanical power handling, durable carpet with stitched Diamond-R logo and quick-release input terminals.
FEATURES AT A GLANCE
Sealed truck box style enclosure
Constructed with 5/8" MDF
1-Ohm wired impedance
10 AWG input terminals
Wired exclusively with Rockford Fosgate speaker cable
Included trim ring ready to accept optional stamped mesh grille insert
1 Year Warranty
Covered with high density carpet
Computer optimized design
Technologies
Specifications
Nominal Impedance (ea)
1-Ohm
Internally wired to create a 1-Ohm amplifier load
Enclosure Material
5/8" MDF (Medium Density Fiberboard)
Shipping Weight
27 Lbs. (12.24 kg)
Dimensions
Box (H x W x D)
Wedge (H x W x D1 x D2)
13.5 x 27.4 x D1 5.3 - D2 3.3 (in)
34.29 x 69.59 x D1 13.46 - D2 8.38 (cm)
Woofer Series
Punch P3S (P3SD2-12)
Power Handling (Watts RMS)
400 Watts RMS
800 Watts MAX
Speaker Connector
Up to 10 AWG compression terminals
Compatibility
Support
Return Authorization
Contact the Authorized Rockford Fosgate Dealer you purchased this product from. If you need further assistance, call 1-800-669-9899 for Rockford Customer Service. You must obtain an RA# (Return Authorization number) to return any product to Rockford Fosgate. You are responsible for shipment of product to Rockford.
Accessories
Reviews
Impressed!
My sub tore just a few months after having it. I took it back to the dealer and they simply swapped it out. It just recently tore again just a few weeks before my 1 year. My dealer instructed me to contact the manufacturer (RF) which I did by filing a claim through email. Within a few hours I had a response from Molly and after a few back and forth emails still within this same night I was told a replacement would be shipped out within 72 hours. When I got the replacement four days later I decided to call the tech department and clarify all things I could think of to avoid having another problem. Being the naive person I am when it comes to technical car audio I started asking basic questions. Long story short with the help of Forrest from the tech department we found out my amp (not a RF, a JBL) supplied to my wife from the dealer was not to be compatible with the sub by itself. I learned a lot of technical information from Forrest and have a greater understanding of how the whole system works together to create the best return. He gave me several other options I could go with, a few of which were cheaper than my original sub supplied by the dealer. He was super helpful and very knowledgeable answering all my questions very thoroughly. Rockford Fosgate not only has superb high quality product but excellent customer service that I was more than grateful for and would by all means recommend to others. It is clear RF stands behind their product and take care of their customers
Be first to hear about the latest products.
Sign up for product updates.