8-Channel Interactive Signal Processor w/ 248 Band Parametric EQ 3SIXTY.3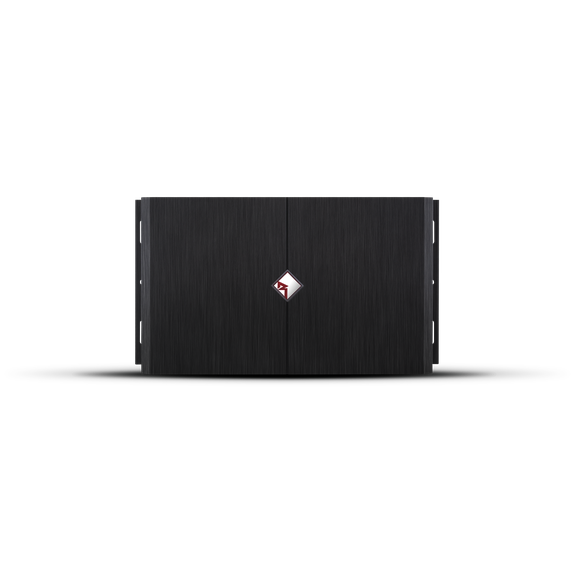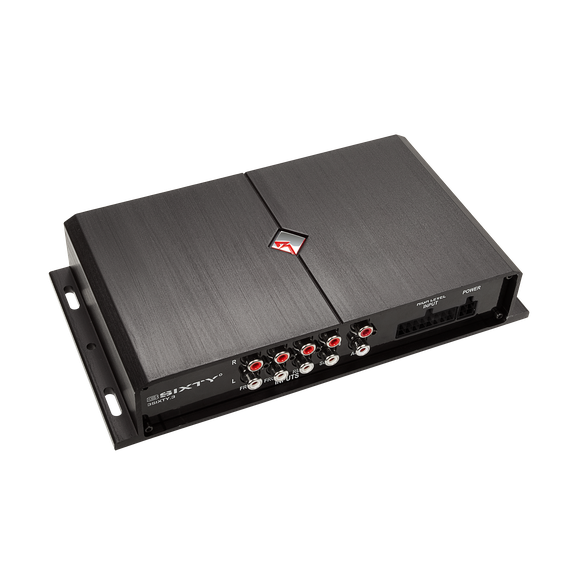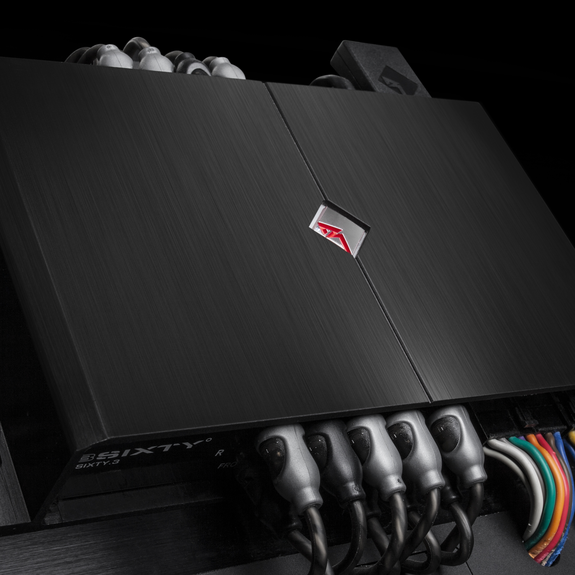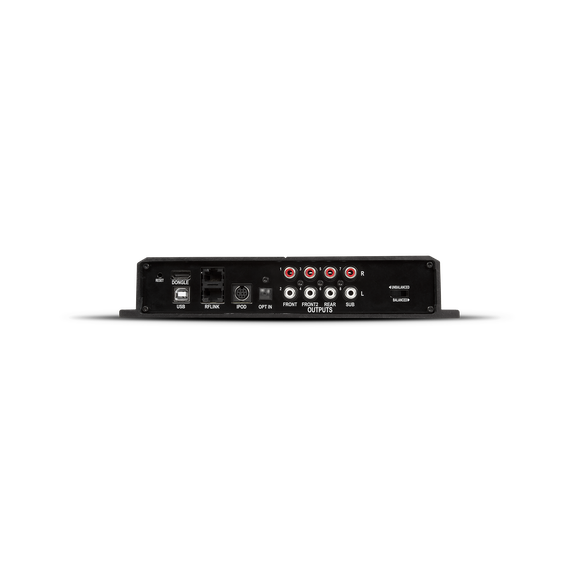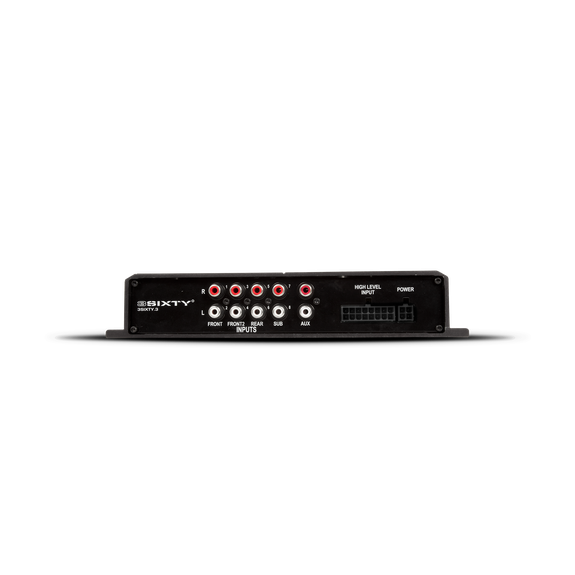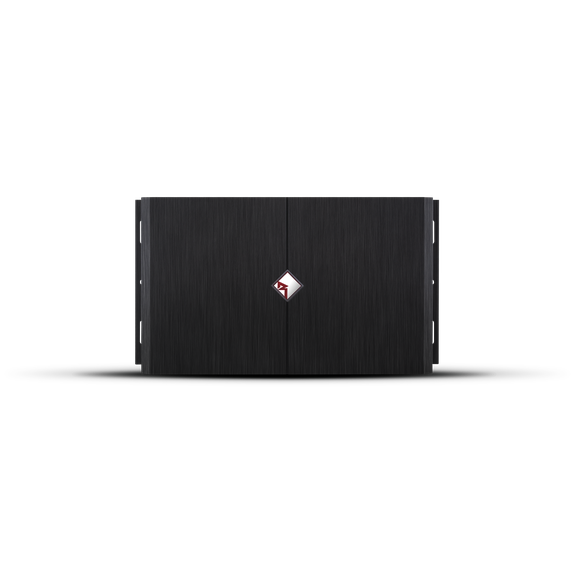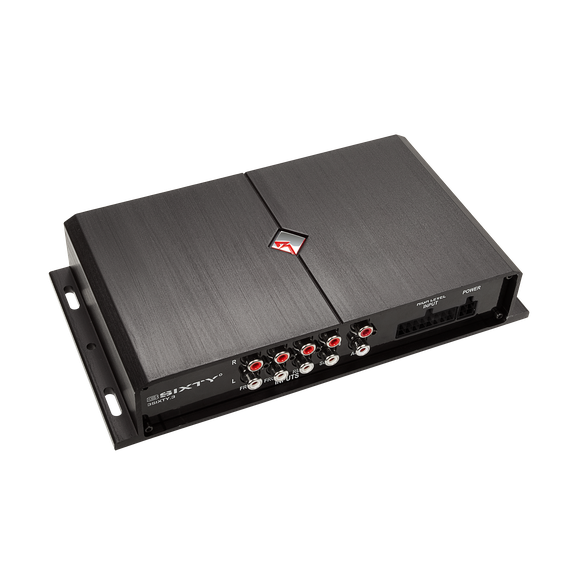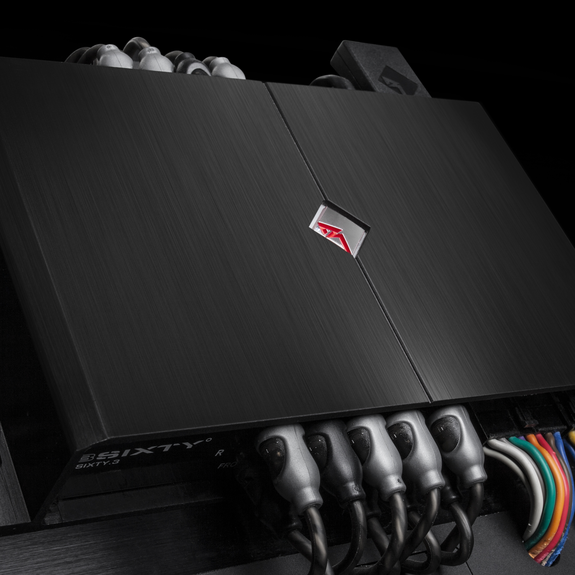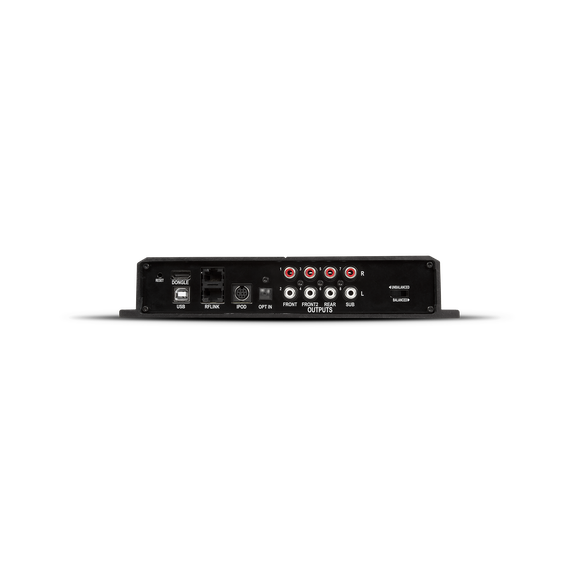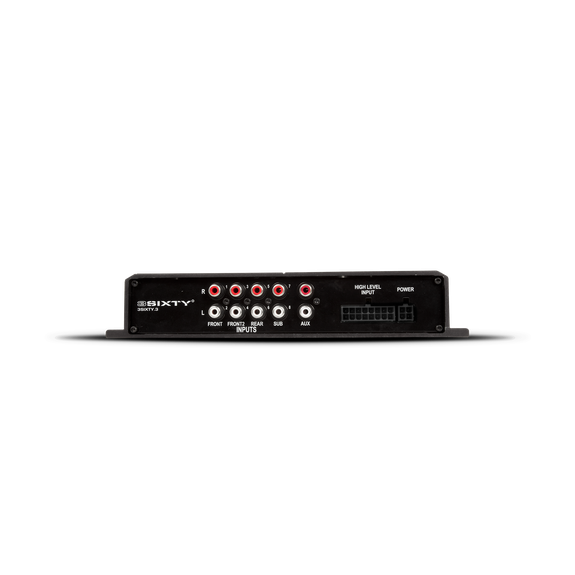 8-Channel Interactive Signal Processor w/ 248 Band Parametric EQ 3SIXTY.3
The 3Sixty.3 is the ultimate car audio signal processor that can function as an OEM integration "black box" or a complete surround sound DSP for your car or truck. Featuring 8-channels of interactive signal processing, the 3Sixty can handle the most complex system design. The 3Sixty.3 car audio processor also includes:
Read More
Overview
The new 3Sixty.3 interactive audio signal processor is the perfect solution for those customers who want to add aftermarket equipment to their factory source unit, integrate their mobile devices, or have complete control over their car audio signal. With features like Bluetooth streaming, selectable crossover types and a USB interface, the versatility is endless.

Looking for more options? Check out all of our car audio processors.
FEATURES AT A GLANCE
8-channel balanced differential RCA inputs
Auxiliary RCA and optical inputs
Selectable balanced/unbalanced output
8-channel high level input with signal sense turn-on
Bluetooth™ connectivity with A2DP wireless audio streaming
Digital signal processing with OEM integration capabilities
Interactive graphic user interface controlled via laptop (windows pc)
Time delay
Full phase control
248 bands of equalization for OEM integration or aftermarket tuning
Programmable dual function remote (Master Volume, Sub Volume, Sub EQ)
1 Year Warranty
Up to 12dB of output gain (up to 8V out)
Up to four programmable EQ presets
Multiple slope and class independent crossovers
Remote turn-on in/out function with adjustable turn-on delay
Technologies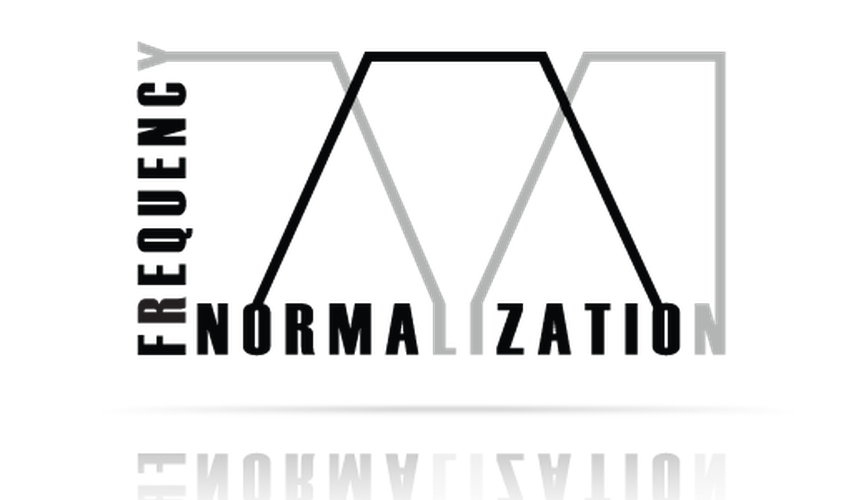 Frequency Normalization of Audio Signals
Restores missing spectral content by summing multiple input signals from the audio source.
Learn more
x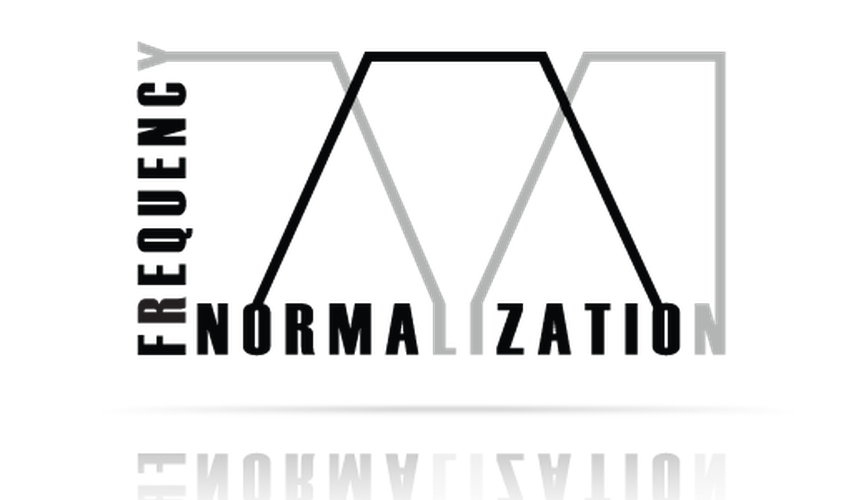 Frequency Normalization of Audio Signals
Restores missing spectral content by summing multiple input signals from the audio source.
Specifications
Processor Type
Digital Processor
Input Voltage
Low Level (RCA): 0.1V to 2V
High Level: 0.1V to 28V
AUX: 0.1V to 1.0V
Output Voltage
8 V @ 0.1% THD
Signal-to-Noise
RCA: >105dBA (A-weighted)
Optical: >110dBA (A-weighted)
AUX: >105dBA (A-weighted)
Crossover Type
Settings: All-Pass/High-Pass/Low-Pass/Band-Pass/Shelf
Class: Selectable Linkwitz–Riley/Bessel/Butterworth/Chebychev
Crossover Frequency
Variable from 20Hz to 20kHz
Crossover Slope
Selectable Slope:
12dB/Octave
24dB/Octave
36dB/Octave
48dB/Octave
EQ Frequency Centers
Channels: Front/Front2/Rear/Sub
Frequency Bands: 31
Frequency Centers: 20Hz - 20kHz
Shipping Weight
4.65 Lbs. (2.10 Kg)
Frequency Response
20Hz - 20kHz +/- 0.5dB
Output Impedance
100 Ohms
Signal Input
8 RCA Inputs
2 AUX RCA Inputs
8-Channel High-Level Input (16 AWG)
Optical-In
Signal Output
8 RCA Outputs
EQ Frequency Controls
Delay: 0 to 10 msec
Selectable Q: 0.1 to 6.0
Presets: 4 Assignable
Dimensions (H x W x D)
1.69" x 9.29" x 5.02"
(4.3 cm x 23.6 cm x 12.75 cm)
Operating Voltage
9 - 16 VDC (16 AWG)
Compatibility
Support
Return Authorization
Contact the Authorized Rockford Fosgate Dealer you purchased this product from. If you need further assistance, call 1-800-669-9899 for Rockford Customer Service. You must obtain an RA# (Return Authorization number) to return any product to Rockford Fosgate. You are responsible for shipment of product to Rockford.
Reviews
Be the first to review this product.
Be first to hear about the latest products.
Sign up for product updates.