Punch 1,000 Watt Class-bd Mono Amplifier P1000X1bd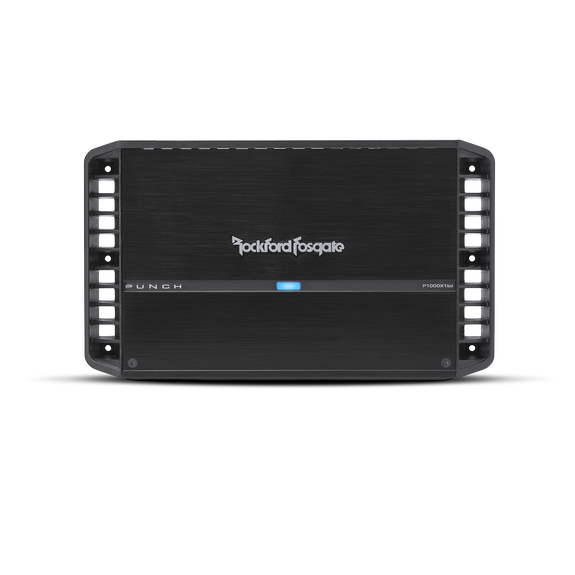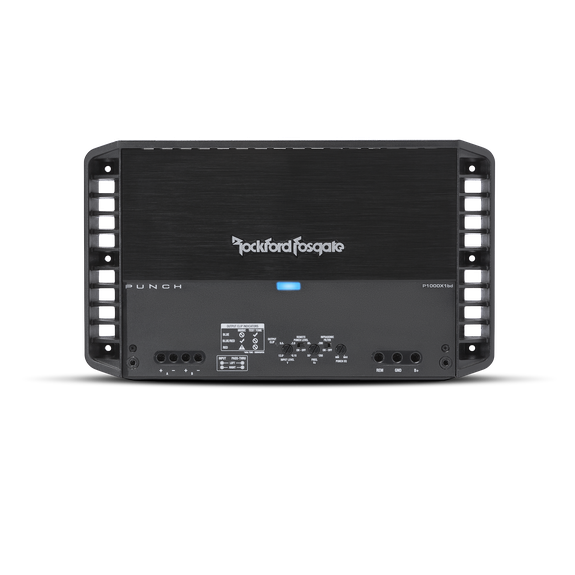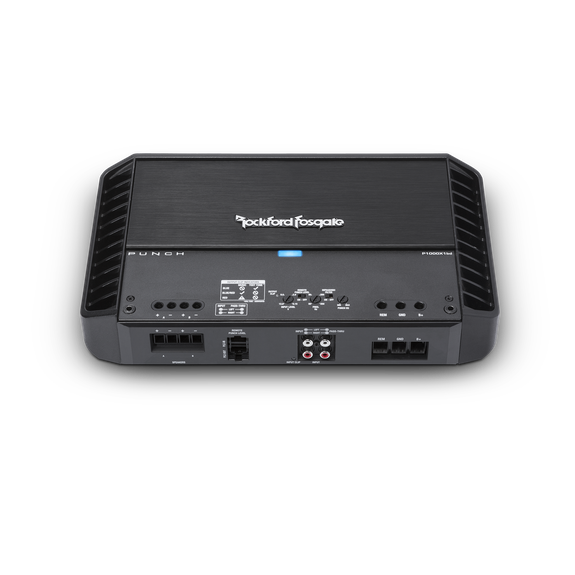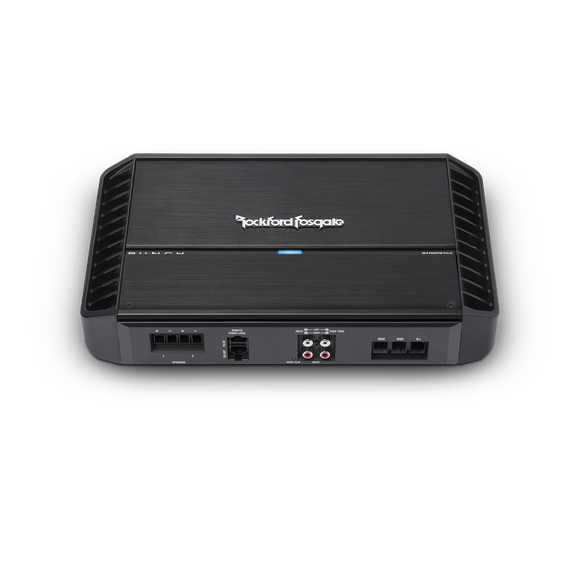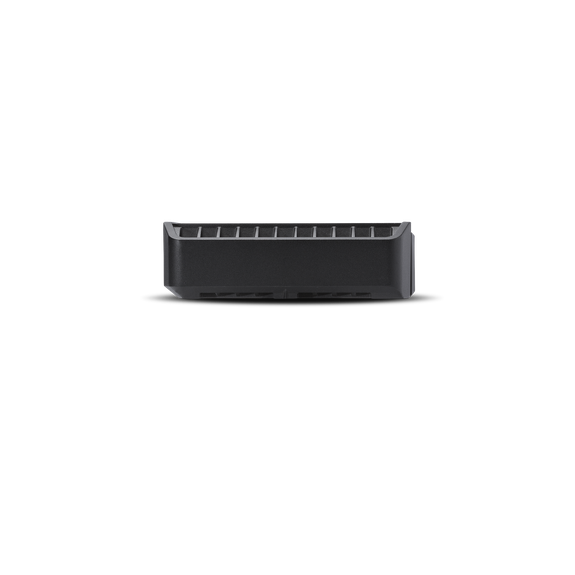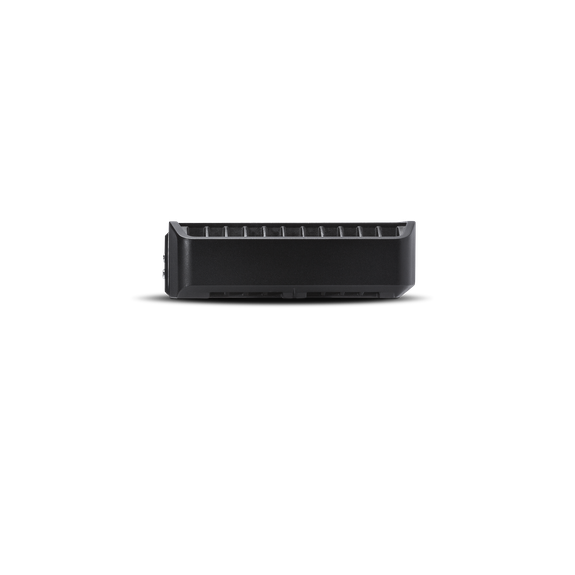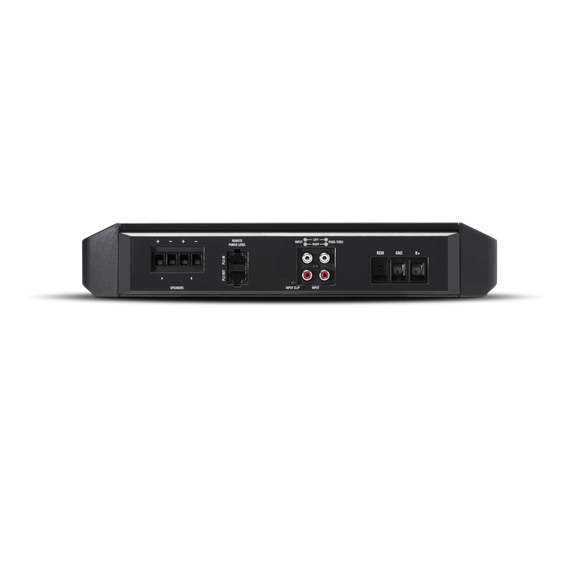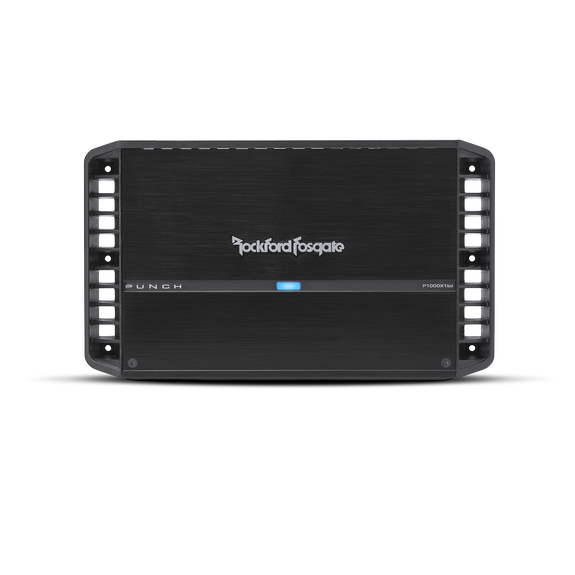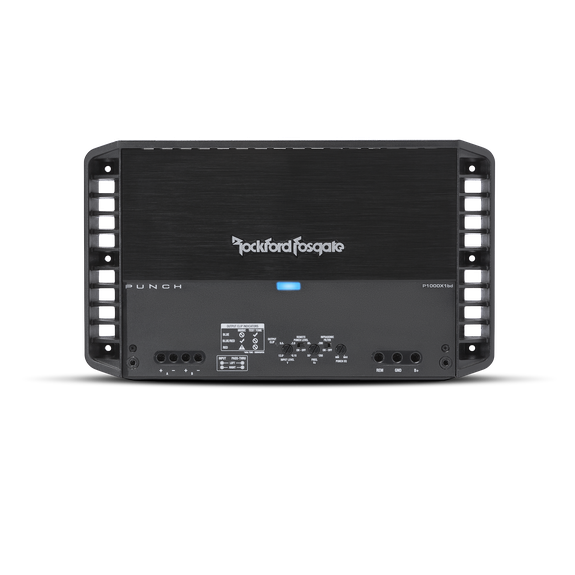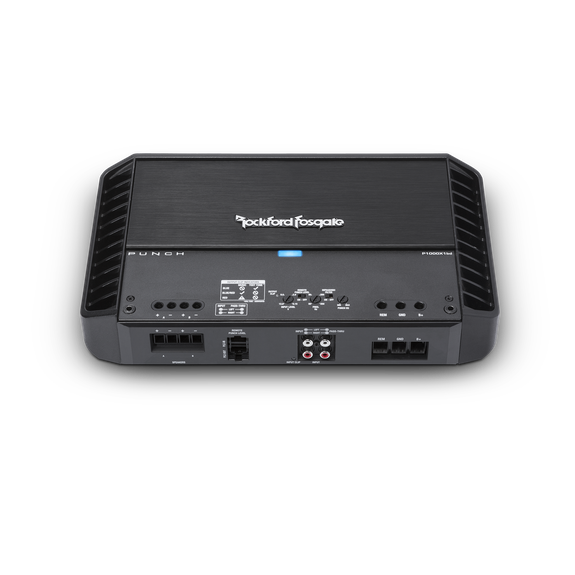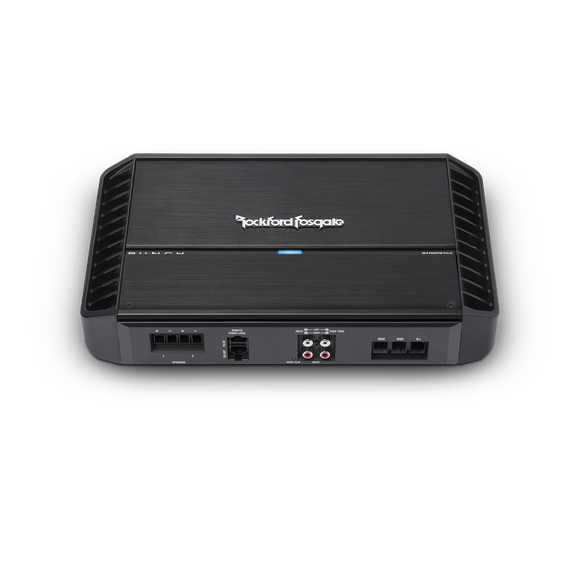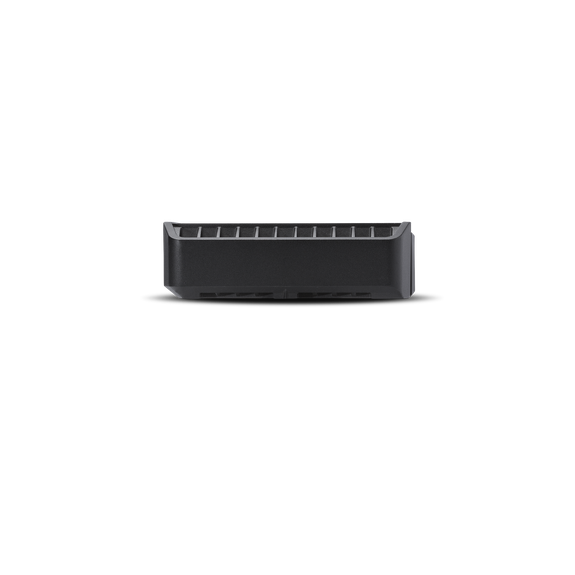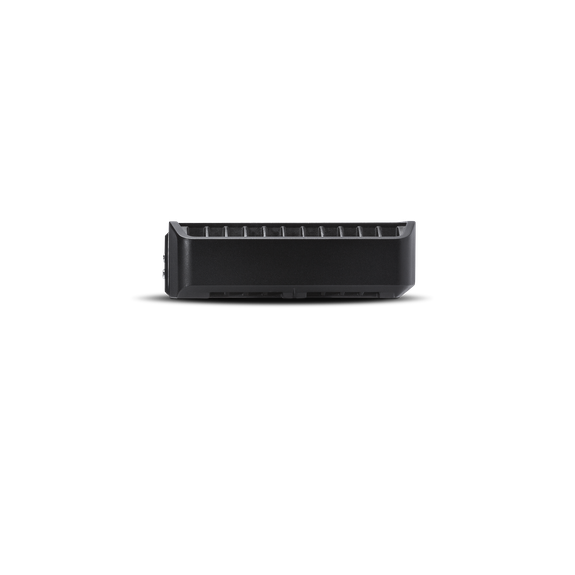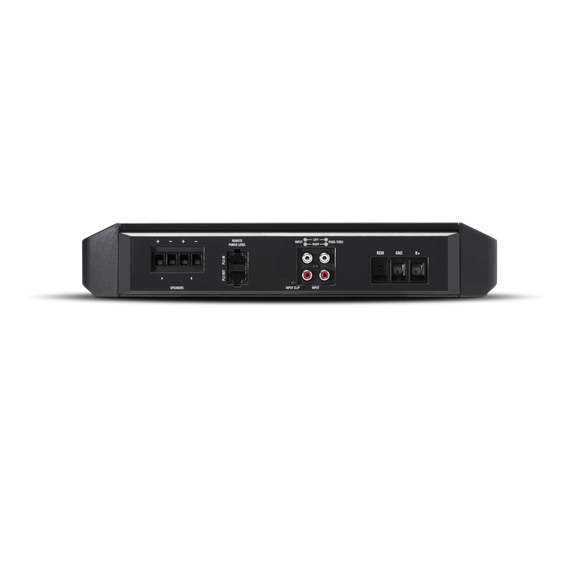 Punch 1,000 Watt Class-bd Mono Amplifier P1000X1bd
The Punch P1000X1bd mono amplifier pumps out 1,000 Watts into a 1-Ohm load. The Class-BD technology produces bass more efficiently over traditional amps, and its frequency response is optimized for subwoofers.
Read More
Checking product inventory...
Notify Me When Back In Stock:
Overview
With its super efficient Class-BD circuit topology, the P1000X1bd assures maximum BOOM for your buck! Due to its dedicated low frequency response, this amplifier is optimized for mid-bass speakers or subwoofers only. No need to worry because its 1-ohm capability will drive a pair of 4-ohm DVC subwoofers or quad-configuration of 2-ohm DVC subwoofers with ease.
FEATURES AT A GLANCE
12dB/octave Butterworth crossover
High level input capable with Auto Turn-On circuit
On-board Punch EQ with +18dB boost @ 45Hz
RCA pass-thru outputs
Features C.L.E.A.N. Set-up
Optional remote Punch Level Control (PLC2) ready (w/ input clip indicator)
Over current protection
Cast aluminum heatsink
Muted turn on
Short circuit protection
Stealth top mounted control panel
Infrasonic filter
1 Year Warranty
Technologies
Specifications
Total Power
(Sum of Rated Power)
1000 Watts
Rated Power
(RMS Continuous Power)
300 Watts x 1 @ 4-Ohm
500 Watts x 1 @ 2-Ohm
1000 Watts x 1 @ 1-Ohm
Dynamic Power
(PVC/PowerCube®)
491 Watts x 1 @ 4-Ohms
874 Watts x 1 @ 2-Ohms
1,430 Watts x 1 @ 1-Ohm
Frequency Response
20Hz to 250Hz +/- 1.0dB
Input Sensitivity
150 mV - 12 V
Circuit Topology Class
Class BD
Efficiency (average)
86% @ 4-Ohm
Total Harmonic Distortion (THD+Noise)
4-Ohm: <1.0%
2-Ohm: <1.0%
1-Ohm: <1.0%
Signal Input
Hi/Low level: 1 RCA pair
Signal Output
Hi/Low level: 1 RCA pair
Tone Controls
Punch EQ2 Bass: 0dB to +18dB @ 45Hz
Crossover Controls
Low-Pass (LP): 50-250Hz @ 12dB/octave Butterworth
Infrasonic Filter (IF): 28Hz @ 12dB/Octave Butterworth
All-Pass: No
Remote Controls
Optional Punch Level Control (PLC2) Ready
Visual Indicators
Power/Protect/Thermal LED
Input Clip LED3
Output Clip LED1,2,3

LED Color Legend:
1BLUE: <0.5% THD
2VIOLET: 1% THD
3RED: 10%+ THD
Power Input Connector
Captive C-Clamp
Speaker Wire Gauge
8 AWG to 18 AWG
Speaker Output Connector
Captive C-Clamp
Operating Voltage
9 - 16 VDC
Recommended Fuse
(not included)
140 A
Average Current Draw (13.8V Music)
65 A
Max. Current Draw (13.8V Sinewave)
130 A
Suggested Alternator
100 A
Dimensions (H x W x D)
2.38 x 7.76 x 13.28 (in)
6.05 x 19.71 x 33.73 (cm)
Shipping Weight
12.9 Lbs. (5.85 Kg.)
Compatibility
Support
Return Authorization
Contact the Authorized Rockford Fosgate Dealer you purchased this product from. If you need further assistance, call 1-800-669-9899 for Rockford Customer Service. You must obtain an RA# (Return Authorization number) to return any product to Rockford Fosgate. You are responsible for shipment of product to Rockford.
Accessories
Wiring Wizard
Wiring Kits
ARE YOU ENGINEERED TO ROCK?
Get a 1-Year extended amplifier warranty when using a matching Rockford Fosgate installation kit.
We want you to get the maximum performance and reliability from your Rockford Fosgate amplifier. We're so certain using the right cables make a difference, we'll give you and additional 1-Year amplifier warranty when using a matching installation kit!
1

Purchase a Rockford Fosgate Punch or Power amplifier.

2

Add the correct amplifier installation kit.

3

Get an additional 1 year amplifier warranty FREE!
Reviews
Awesome Amp
I have this Amp powering 2 P3-D412's on a 1 Ohm load and wow this thing pushes them with no distortion and full low deep rich bass. My birth sheet reads 1489 watts at 1 Ohm so plenty of power this amp is worth every penny.
Perfect for 15s
I recently purchased a P1000X1bd, 2 P3D4-15s and couldn't be happier. I've been a fan of Rockford Fosgate since the early 1990s and it's great to see that the legend lives on, especially in my car
Be first to hear about the latest products.
Sign up for product updates.