Rockford Fosgate Unveils New "Moto-Marine" Entertainment Products At 2015 Product Showcase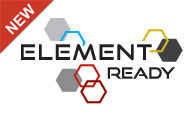 Rockford Fosgate (www.rockfordfosgate.com/marine), the industry leader in high-performance audio systems, is proud to announce that it has significantly added to its acclaimed Moto-Marine audio solution lines for 2015. Numerous "Element-Ready" products that will be showcased at The Hard Rock Hotel & Casino (Artist Ballroom) in Las Vegas, Nev. from Jan. 6-8, 2015 include high-performance marine amplifiers and small chassis amplifiers, source units, remotes and accessories, subwoofers, speakers, and wake tower cans.

"Rockford's 2015 product Showcase is the ideal venue to launch our next series of world-class marine-grade products," said Jake Braaten, Rockford's V.P. of product development & engineering. "Our current marine line has delivered premium performance in the market, so we are excited to announce our latest products to the industry that will be available in 2015."

The new products debuting at the 2015 Product Showcase include high performance wake tower speakers, feature rich, application-specific source units including all-in-one units and black box solutions, with most equipped for future CAN integration. The speaker and subwoofer options grow dramatically to two complete families of waterproof, UV, and salt fog resistant drivers offered in two color options. Finally, Rockford Fosgate's assortment of marine grade amplifiers broadens with nine PUNCH marine amps and three Power marine small chassis amps.

In addition to more than 57 product-specific launches and updates, Rockford Fosgate is also debuting new "Element-Ready" packaging and product descriptions for its "Moto-Marine" lines. Graphics and text will describe in detail and highlight each product's element-ready specifications within these lines, making them easily recognizable so the dealer and consumer can perfectly match the product to their installation and environmental requirements.
About Rockford Fosgate
Setting the standard for excellence in the audio industry, Rockford Corporation markets high-performance audio systems under the brand Rockford Fosgate® for the mobile, motorsport, and marine audio aftermarket and OEM market. Headquartered in Tempe, Ariz., Rockford Corporation is a wholly owned subsidiary of Patrick Industries, Inc. (NASDAQ: PATK).