Rockford Fosgate Unveils All-In-One Overhead Audio System For Can-Am Defender Models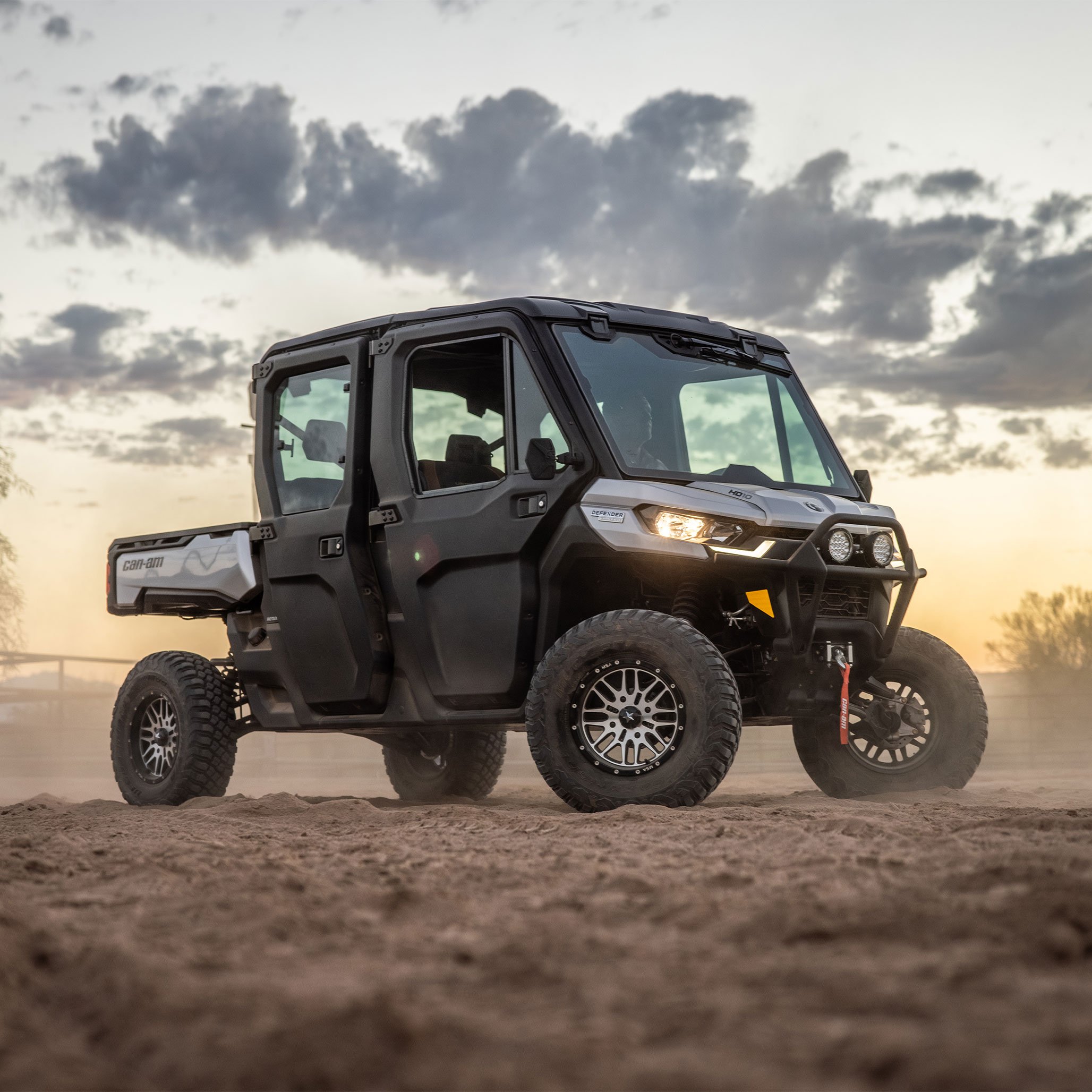 Compatible with Two and Four door 2017 and newer Can-Am Defender Models, the Rockford Fosgate Can-Am Stage 1 System Delivers a Seamless audio solution.

Rockford Fosgate, the industry leader in high-performance audio, released its latest all-in-one solution with its Can-Am Defender Stage-1 audio system. Purpose built for any environment, this plug-and-play system ensures a simple, easy to install, full audio experience.

Featuring (2) 5.25-inch Element Ready coaxial speakers, controlled by a 2.3-inch source unit, with Bluetooth connectivity, the Stage-1 Can-Am Defender overhead system exemplifies simplified performance. The 3-piece design installs in less than an hour and works with the factory roof and windshield.

"This is a complete system solution with no set up required. Everything is in the box. When you combine well executed design, ease of installation, and a true factory fit and finish that performs…I ask what else is there? This system exceeds expectations and is a must for every Can-AM Defender owner looking to enhance their ride," said (Zach Luke, VP Sales and Marketing) of Rockford Fosgate.

The Rockford Fosgate Can-Am Defender Stage-1 Audio System is an all-in-one kit that is element-ready with UV protection designed to stand up to water, salt, and whatever else is thrown its way.

The Can-Am Defender Stage-1 System retails for $699.99 US MSRP and will be available for purchase starting September 14, 2023. For additional details on Rockford Fosgate's complete audio solutions, visit rockfordfosgate.com.


About Rockford Corporation
Setting the standard for excellence in the audio industry, the Rockford Corporation markets and distributes high-performance audio systems for the car, utv audio, and marine audio aftermarket and OEM market. Headquartered in Tempe, Ariz., Rockford Corporation is a publicly traded company and manufactures or distributes its products under the brand: Rockford Fosgate(R). For more information, please visit: rockfordfosgate.com.