Rockford Fosgate Holds National Rep Meeting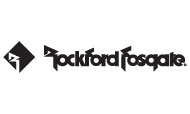 Rockford Fosgate (
www.rockfordfosgate.com
), the industry leader in high-performance audio systems, recently held its 2016 National Rep Meeting in Montreal, Canada. The two-day event (July 6-7) was attended by all rep firms from all 50 states.
"Day one of the meeting included a complete immersion in our newest product offering of remote start and telematics," explained Theresa Anthony, Rockford Corp. vice president – sales and marketing. "Our sales reps participated in a full day of training at Automotive Data Solutions Inc. (ADS) on the new iDataStart® HC3 remote start system. Everyone had the chance to get their hands on the product, ask detailed questions about how the Flex configuration works, discuss the advantages of our buy-in program for dealers, and get an in-depth look at Autolink, Rockford Fosgate's new telematics solution."
Zach Luke, Rockford's national sales manager, kicked off day two with discussions of improved service to Rockford Fosgate dealers, programs, growth for the second half of 2016, and a full download on Rockford's new motorcycle audio kits that are shipping in late July.
"We're in a great position moving into the second half of 2016," Luke said. "Our product offering in categories complementary to mobile audio, such as side-by-side and motorcycle stereo integration, has opened up entirely new platforms for our retailers. But with these new products comes an evolution in our business…that's why we pulled our entire sales force together. They need to be focused, knowledgeable, and have the right tools to provide the best service to our customers."
Recently, Rockford Fosgate and ADS announced the launch of the all-new iDataStart® HC3 remote start system with FLEX® RF technology. HC3 is exclusively available through Rockford's U.S.-based network of representatives.
With iDataStart HC3, mobile electronics retailers are offered the versatility of stocking a single remote start system, equipped with two 2-way LED remote controls, configurable in one of three configurations at the time of sale: FLEX 1W (1-way, half-mile), FLEX 2W (2-way, half-mile) or premium FLEX 2WX (2-way, 1-mile) delivering up to a genuine 1-mile of FCC-approved operating range.
At a later date, consumers can elect to enhance their experience with a FLEX configuration upgrade and this without any hardware transformations. Retailers can also choose to offer a free 30-day 2WX trial for customers who would rather try FLEX 2WX before accepting an upgrade purchase.
The iDataStart HC3's "All-In-One" hardware features ADS's industry-leading on-board vehicle integration technology with support for more than 10,000 vehicles. HC3 is also compatible with a complete selection of T-harnesses (sold separately) and offers integration with the most popular smartphone telematics solutions.
Rockford Fosgate is offering the iDataStart HC3 with an aggressive buy-in program. The dealer inventory carrying cost is reduced to as low as 35 percent with the balance (up to 65 percent) only billable at the time of the installation.
Rockford Fosgate will be shipping the iDataStart HC3 to dealers in early September.
About Rockford Corporation
Setting the standard for excellence in the audio industry, the Rockford Corporation markets and distributes high-performance audio systems for the car, utv audio, and marine audio aftermarket and OEM market. Headquartered in Tempe, Ariz., Rockford Corporation is a publicly traded company and manufactures or distributes its products under the brand: Rockford Fosgate(R). For more information, please visit: rockfordfosgate.com.