Rockford Fosgate expands with ICE to focus on retailers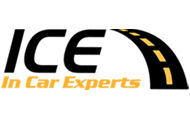 Rockford Fosgate & ICE (In-Car Experts) expands their partnership to offer enhanced marketing and support tools to over 150 ICE mobile specialty retailers.
"We're extremely excited about the expansion of our relationship with ICE, as well as the support the ICE dealer group provides to its members. Continuing to support the ICE organization and ICE members aligns extremely well with Rockford's commitment to the specialty retailer and our core mobile audio business," explains Bill Jackson, President. "In 2010 we've focused a tremendous amount of resources towards creating excitement in the 12volt space and driving qualified consumers into our authorized dealer network. The Rockford Fosgate - ICE partnership furthers this commitment to the specialty retailer, through the support of this group which aims to provide valuable marketing tools and resources to its members."
The Rockford Fosgate - ICE partnership is comprehensive and addresses several key points to add value to the dealers who are members of the ICE organization as well as benefits to the consumer.
"Rockford's commitment to ICE includes quarterly marketing funds designed to provide ICE with the needed dollars to fund innovative programs to drive traffic into its members storefronts, says Dan McLeod, Director of Domestic Sales. "The Rockford - ICE program also includes significant discounts towards dealer demo equipment, the lifeblood of any retailer looking to sell on the experience of high-performance audio products, an ICE specific new dealer kit that contains several items to enhance the consumer experience at ICE retailers, enhanced profit margins and communication to consumers about ICE and member retailers."
Rockford Corporation is a designer, marketer and distributor of high-performance audio systems for the mobile audio aftermarket, personal audio, professional audio and for the OEM automotive, marine and trailer applications. Rockford's mobile audio products are marketed primarily under the Rockford Fosgate(R), Rockford Acoustic Design(TM) and Lightning Audio(R) brand names.
Rockford's primary brand websites include: https://rockfordfosgate.com, http://www.rockfordacousticdesign.com, and http://www.lightningaudio.com and http://www.installedge.com.
In Car Experts Inc. (ICE) is led by industry veterans with over 50 years of collective experience focused on providing business enhancements to its retail members with support from select vendor partners. These enhancements come in the form of turn-key merchandising systems, dynamic marketing tools, improved vendor programs, real-time communication and information sharing with members and vendors, and many other benefits that are available only as part of a group.
About Rockford Corporation
Setting the standard for excellence in the audio industry, the Rockford Corporation markets and distributes high-performance audio systems for the car, utv audio, and marine audio aftermarket and OEM market. Headquartered in Tempe, Ariz., Rockford Corporation is a publicly traded company and manufactures or distributes its products under the brand: Rockford Fosgate(R). For more information, please visit: rockfordfosgate.com.