Rockford Fosgate Appoints Mid-State Distributing As Its Partner For Upper Midwest Territory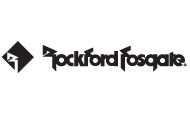 Rockford Fosgate (www.rockfordfosgate.com), the industry leader in high-performance audio systems, is proud to announce that it has appointed Mid-State Distributing as its aftermarket retail distribution partner for the upper Midwest territory, including Minnesota, North Dakota, South Dakota, and northern Wisconsin, effective immediately, for its full line of mobile and moto-marine audio systems.

"The upper Midwest is a growing market and is an increasingly important territory for us," explained Greg Cobbs, regional sales manager for Rockford Fosgate. "We needed a distribution partner that can cover Minnesota, the Dakotas, and northern Wisconsin quickly and effectively with facilities large enough to meet our and our customers' needs, and Mid-State Distributing is the answer. We are looking forward to working with them."

According to Mid-State, the company has multiple facilities throughout the territory, and Rockford Fosgate will be stocked in the company's 48,000 sq. ft. facility in Fargo, N.D. This strategic location provides over 90 percent next day ground delivery within the territory.The Mid-State sales team handling the territory includes Brad Johnson and Scott Neil out of the Fargo branch, and TJ Kolar based out the Omaha, Neb. branch.

"I am extremely excited to add Rockford Fosgate to our line card," said Tom Kolar, Mid-State Distributing national sales manager for 12volt products. "Our team brings years of valuable experience to the table servicing our territory, and our goal is to be responsive to the every need of our customers. We look forward to a long profitable relationship with Rockford."

For more information on Rockford Fosgate, please visitwww.rockfordfosgate.com.

For more information on Mid-State Distributing, contact Tom Kolar at 1-800-798-5965 (ext. 661), or visit www.midstatedistributing.com.

About Rockford Corporation
Setting the standard for excellence in the audio industry, the Rockford Corporation markets and distributes high-performance audio systems for the car, utv audio, and marine audio aftermarket and OEM market. Headquartered in Tempe, Ariz., Rockford Corporation is a publicly traded company and manufactures or distributes its products under the brand: Rockford Fosgate(R). For more information, please visit: rockfordfosgate.com.