Rockford Fosgate Announces U.S. Patent For OEM Integration Technology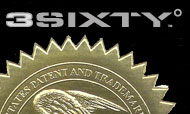 Rockford Fosgate, the industry leader in high-performance car audio systems, recently announced that the United States Patent and Trademark Office has issued patent 7,778,718, which covers frequency normalization of audio signals, to the company. The 3Sixty Signal Processor family was developed by the Rockford Fosgate audio engineering team to produce a flatter frequency response from an audio source that has a non-flat frequency response.  The patent provides protection for 20 years from the filing date, which was in 2010.

"This patent once again demonstrates Rockford Fosgate's position as the leader in mobile audio," said Bill Jackson, CEO and president of Rockford Corporation. "We first applied this technology in our 3sixty.1 and 3sixty.2 products and it's now featured in our new 3sixty.3 Interactive Signal Processor.  While competitors have used our technology in their products, the issuance of this patent shows that our engineering team was the first to bring it to market.  Of course we're not stopping here.  We'll continue to invest time and resources into innovating new technology that will give consumers the ultimate car audio listening experience."

Frequency normalization is achieved by characterizing the frequency response of the audio source based on a reference input signal. This reference input signal is used to establish a reference frequency response, which is stored in memory and used to select equalizer settings. The system restores missing spectral content by summing multiple input signals from the audio source. The system then normalizes the frequency response based on characterizations of the signal by utilizing equalizer settings from memory.

"Consumers frequently experience noise and distortion in their factory sound system when they install an aftermarket amplifier and speaker system, due to the fact that most factory head units output non-full range audio signals," explained Erik Gundersen, director of advanced products for Rockford Fosgate.  "Our engineering team was the first to effectively resolve this issue with our 3Sixty Interactive Signal Processor, which utilizes frequency normalization technology and channel summing to restore full-range signals."

The new generation 3Sixty3 Interactive Signal Processor by Rockford Fosgate offers many exciting upgrades not available on the current generation including:
•    8 channels
•    iPod Cable and Bluetooth interface
•    4x DSP horsepower
•    31 band full parametric equalizers
•    Up to 48db/octave crossovers
•    Multichannel mixer for custom channel summing
•    User assignable channels
•    Output noise gate FET mutes
•    Phase control
•    Time alignment
•    EZ setup with a PC
•    Digital remote
•    RFLINK interface
•    Digital input (optical SPDIF)
•    Remote output (selectable delay)
•    Balanced/unbalanced select
•    Improved and more intuitive GUI
•    iPhone and iPad mobile application
•    Field upgradable firmware via USB

About Rockford Corporation
Setting the standard for excellence in the audio industry, the Rockford Corporation markets and distributes high-performance audio systems for the mobile audio aftermarket and OEM market.  Headquartered in Tempe, Ariz., Rockford Corporation is a publicly traded company and distributes its products under six brands: Rockford Fosgate®, Rockford Acoustic Design®, Lightning Audio®, Brax™, Helix™ and Renegade®. For more information, please visit: www.rockfordfosgate.com, www.rockfordacousticdesign.com, www.lightningaudio.com, www.braxhifi.com, www.helixhifi.com and www.renegadecaraudio.com.
About Rockford Fosgate
Setting the standard for excellence in the audio industry, Rockford Corporation markets high-performance audio systems under the brand Rockford Fosgate® for the mobile, motorsport, and marine audio aftermarket and OEM market. Headquartered in Tempe, Ariz., Rockford Corporation is a wholly owned subsidiary of Patrick Industries, Inc. (NASDAQ: PATK).