Rockford Fosgate Announces Oliver Marketing Expands Brand's Representation into Southern California Market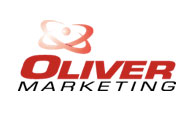 Rockford Fosgate (
www.rockfordfosgate.com
), the industry leader in high-performance audio systems, is proud to announce that Auburn, Wash.-based Oliver Marketing is expanding representation of the brand's mobile, motorsports, and marine products into the Southern California market, effective immediately.
"We are honored to have the privilege of now representing the Rockford Fosgate brand for the entire West Coast," said Bob Oliver, Oliver Marketing president and CEO. "We feel that we will grow the business substantially by using our infrastructure of sales, marketing, and logistics to help retailers put the Rockford Fosgate brand in front of the more than 22 million SoCal customers. Over the years our team has had great success with Rockford's mobile audio products. Likewise, Rockford's new motorsports and marine products have taken off in our northern markets and we feel that Southern California will be no different. We look forward to working with everyone in Southern California."
Oliver Marketing has been Rockford Fosgate's manufacturer's representative in the Pacific Northwest territory since 1991.
"Bob [Oliver] and his team have done a tremendous job representing Rockford Fosgate for more than 25 years," said Theresa Anthony, Rockford Corp. vice president – sales and marketing. "Oliver Marketing helped us build the brand when we were a small car audio company and they have evolved with us as we have launched new categories and made inroads to new retail channels. They continually re-invest in their business and in tools to support their dealers. Rockford is pleased to be able to provide a consistently superior level of service through Oliver Marketing to all of our customers on the west coast."
About Rockford Fosgate
Setting the standard for excellence in the audio industry, Rockford Corporation markets high-performance audio systems under the brand Rockford Fosgate® for the mobile, motorsport, and marine audio aftermarket and OEM market. Headquartered in Tempe, Ariz., Rockford Corporation is a wholly owned subsidiary of Patrick Industries, Inc. (NASDAQ: PATK).