Rockford Fosgate Announces Development Of New DEADSKIN Sound Damping Kits During 2016 Annual Product Showcase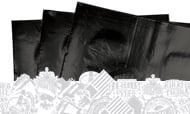 Rockford Fosgate (www.rockfordfosgate.com), the industry leader in high-performance audio systems, is proud to announce the development of its new lineup of DEADSKIN sound damping products that will be featured during its annual Product Showcase, held at The Hard Rock Hotel & Casino (Artist Ballroom) in Las Vegas, Nev. from Jan. 6-8, 2016. In the world of audio, noise is one of the biggest enemies we face. The Rockford product team designed the DEADSKIN line in partnership with the experts at Hushmat to reduce the everyday noise and vibration encountered in vehicles.

"Hushmat is a pioneer in the category of sound damping materials, and so they are the perfect company to help us develop our new offering of DEADSKIN products," said Bill Jackson, Rockford president & CEO. "Rockford Fosgate is always about offering the best quality products to our customers, and this new line of DEADSKIN delivers on that promise. With a complete line that fits each application, we think our customers will be excited to pair new DEADSKIN products with their speaker and subwoofer purchases."

DEADSKIN products include trunk, door, speaker, laser-etched stainless steel license plate frame, and bulk kits. With a material thickness just under 1/8-inch (1.5mm), DEADSKIN is designed to be applied to most surfaces with little or no preparation. It is also highly flexible and cold formable to irregular surfaces so no heat guns are required to install the products. Foil is available in both silver and black.

"Ambient noise detracts from our ability to enjoy our music and often requires us to turn up the volume just to hear it," explained Jake Braaten, Rockford's V.P. of Product Development & Engineering. "This in turn leads to listening fatigue and stress which is not how we want to spend our time in our vehicles. Whether from basic road noise or vibration created from heavy bass beats, DEADSKIN products reduce the resonating abilities of your vehicle panels allowing you to truly appreciate your music library the way it should be heard."

DEADSKIN products are OEM specified and approved, and are manufactured in the USA. With a variety of kits available, Rockford has the sound damping material needed to do the job. Contact Rockford Fosgate for individual kit pricing.

Product Detail Pages:


RFDS-DOOR
Sound Deadening Door Kit


RFDS-SPEAKER
Sound Deadening Speaker Kit


RFDS-PLATE
Sound Deadening License Plate Kit


RFDS-TRUNK
Sound Deadening Trunk Kit



RFDS-BULK
Sound Deadening Bulk Kit
About Rockford Corporation
Setting the standard for excellence in the audio industry, the Rockford Corporation markets and distributes high-performance audio systems for the car, utv audio, and marine audio aftermarket and OEM market. Headquartered in Tempe, Ariz., Rockford Corporation is a publicly traded company and manufactures or distributes its products under the brand: Rockford Fosgate(R). For more information, please visit: www.rockfordfosgate.com.