Rockford Corporation Provides Premium Audio System for 2007 Mitsubishi Eclipse Spyder.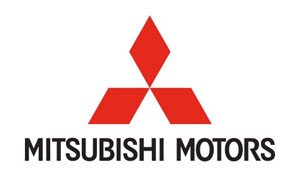 Rockford Corporation (Nasdaq: ROFO) and Mitsubishi Motors North America announced today at the North American International Auto Show (NAIAS) that the all-new 2007 Mitsubishi Eclipse Spyder will include a factory installed Rockford Fosgate audio system. The Spyder is the second Mitsubishi vehicle to receive a Rockford Fosgate 650- watt sound system as a factory installed option. "The Rockford Fosgate system is the perfect complement to the Spyder's sporty, convertible model good looks and great handling," said Mr. Dan Vandenbergh, Managing Director, OEM, Rockford Corporation. "It appeals to a demographic looking for a heart-thumping, free-wheeling driving experience. We expect rave reviews for this system similar to the response the system drew as an optional upgrade in the 2005 Eclipse coupe model. It rivals the sound produced by our aftermarket systems and custom installations." The 2006 Mitsubishi Eclipse coupe was the first to offer a factory installed Rockford Fosgate system when it was launched in May 2005. "The Rockford Fosgate audio system underscores Mitsubishi's 'Driven to Thrill' dedication of delivering outstanding performance and a fun-to-drive experience," said Mike Krebs, Vice President of Product Management for Mitsubishi Motors North America. "We are pleased to have worked with Rockford once again in the custom development of this system." About Rockford Corporation (www.rockfordcorp.com) Rockford is a designer, manufacturer and distributor of high-performance audio systems for the mobile audio aftermarket and for the OEM market. Rockford's mobile audio products are marketed primarily under the Rockford Fosgate, Rockford Acoustic Design, Lightning Audio and Q-Logic brand names. Brand websites include: rockfordfosgate.com, www.rockfordacousticdesign.com, www.lightningaudio.com, www.qlogic.ws and www.installedge.com. SOURCE Rockford Corporation Mr. Zach Luke, Marketing Director of Rockford Corporation, +1-480-517-3157, [email protected]; or Rick Bourgoise of [email protected], +1-248-649-8000, [email protected], for Mitsubishi Motors North America http://www.prnewswire.com Copyright (C) 2006 PR Newswire. All rights reserved.
About Rockford Corporation
Setting the standard for excellence in the audio industry, the Rockford Corporation markets and distributes high-performance audio systems for the car, utv audio, and marine audio aftermarket and OEM market. Headquartered in Tempe, Ariz., Rockford Corporation is a publicly traded company and manufactures or distributes its products under the brand: Rockford Fosgate(R). For more information, please visit: rockfordfosgate.com.