Rockford Corporation Expands Relationship With Nissan North America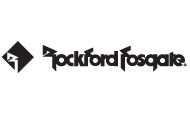 Rockford Corporation (NASDAQ: ROFO) today announced that it has expanded its relationship with Nissan North America to bring the deep bass and audio clarity of Rockford Fosgate's premium mobile audio to the stylish, new 2007 Nissan Sentra sedan and new 2007 Versa hatchback. An 8-speaker, 340-watt Rockford Fosgate premium sound system will be an optional upgrade on the Sentra while a Rockford Fosgate 8" self-powered subwoofer will be an optional upgrade on the Versa.
"We are pleased that our collaboration with Nissan extends to the next generation Sentra and the all-new Versa, which is making its debut in the U.S. market this year," said W. Gary Suttle, president and CEO, Rockford Corporation. "Our high-performance, class-leading Rockford Fosgate brand delivers the legendary PUNCH® to these vehicles, which will bring energy and excitement to Sentra and Versa drivers' audio experience. Besides providing a great listening experience, it's MP3 friendly for both vehicles, and it's also pre-wired in the Sentra for SIRIUS or XM satellite radio."
2007 Sentra Features
Rockford Fosgate is providing outstanding audio to the high-tech, stylish new 2007 Nissan Sentra.
Engineered and tuned by the mobile audio experts at Rockford Fosgate, the leaders in mobile audio for over 25-years. This premium audio system exhibits deep bass and loud, crystal clear reproduction courtesy of eight custom speakers driven by 340 watts of PUNCH® attitude.
Employing two legendary long-throw 8" subwoofers, this system produces deep, musical bass.
The front stage of the audio system, comprised of 6" x 9" mid-woofers and separate 2" high-frequency drivers, reproduces accurate and detailed sound even at the highest volume levels.
Each speaker has been given a dedicated amplifier channel. Built-in active filtering and equalization allows for precise amplifier control over the system.
Pre-wired for SIRIUS or XM satellite radio, an in-dash 6-disc changer that's MP3 friendly and a dash-mounted audio input.
2007 Versa Features
Rockford Fosgate gives the Versa its vocal cords.
A powered subwoofer system designed by Rockford Fosgate. Bred for attitude, trained to perform.
The famous PUNCH® bass circuit, a cornerstone of Rockford Fosgate and part of our heritage since the 1970's, is built into the subwoofer amplifier.
Uncompromising performance is made possible by proper design. The 8" powered subwoofer, housed in a rigid composite enclosure, is mounted in the optimal location to couple with the vehicle's cabin.
A custom, high-current amplifier delivers over 100 watts to drive the 8" subwoofer through proven MOSFET design.
An in-dash 6-disc changer that's MP3 friendly and a dash-mounted audio input make this Rockford Fosgate configuration pitch perfect for today's digital music.
About Rockford Corporation
(www.rockfordcorp.com)
Rockford is a designer, manufacturer and distributor of high-performance audio systems for the mobile audio aftermarket and for the OEM market. Rockford's mobile audio products are marketed primarily under the Rockford Fosgate, Rockford Acoustic Design and Lightning Audio brand names.
Brand websites include:
www.rockfordfosgate.com, www.rockfordacousticdesign.com, www.lightningaudio.com and www.installedge.com.
####
About Rockford Corporation
Setting the standard for excellence in the audio industry, the Rockford Corporation markets and distributes high-performance audio systems for the car, utv audio, and marine audio aftermarket and OEM market. Headquartered in Tempe, Ariz., Rockford Corporation is a publicly traded company and manufactures or distributes its products under the brand: Rockford Fosgate(R). For more information, please visit: rockfordfosgate.com.