Review Of All New 2014 Mitsubishi Outlander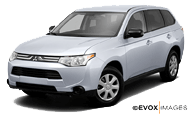 The Rockford Fosgate 710 watt sound system, rocked my socks. Nine speakers, a subwoofer, with Punch® control, DTS Neural Surround™,PremiDIA-­‐WIDE® surround, Dolby® Volume turned the interior into a concert hall.
Read Entire Review at Surf & Sunshine
About Rockford Corporation
Setting the standard for excellence in the audio industry, the Rockford Corporation markets and distributes high-performance audio systems for the car, utv audio, and marine audio aftermarket and OEM market. Headquartered in Tempe, Ariz., Rockford Corporation is a publicly traded company and manufactures or distributes its products under the brand: Rockford Fosgate(R). For more information, please visit: rockfordfosgate.com.