Monier's Customs Tricks A Mercedes Benz Vito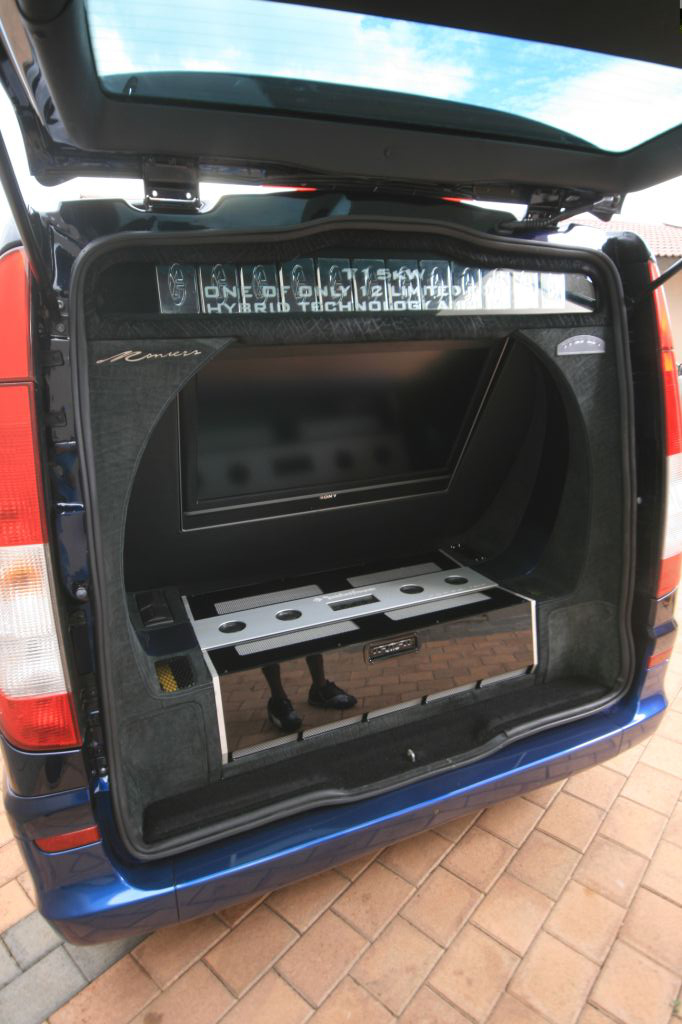 In order to build one of the loudest cars in the world, your choice of amplifiers is very simple: Rockford Fosgate Power T15KW. Simply nothing else compares. So when a certain gentleman from Johannesburg, South Africa, decided to build a car to make a statement, he chose the Power T15KW as his starting point.

His design brief was simple: build me a car that will be the most noticed and loudest. He tasked Monier's Customs with fulfilling his wishes. They decided that to house an amp the size and power of the T15KW, nothing less than a van will do. A Mercedes Benz Vito was chosen to house all the equipment that would be used in the system.

The car was fully modified externally to look the part, and then the system was designed and installed to showcase what the T15KW can do. (8) T2 15" subwoofers were chosen for the low end, and (8) pairs of T162-s components are tasked with keeping up with the bone crushing bass.

Nothing but RF cabling and accessories were used throughout to ensure the T15KW can deliver its full power at all times. Once the car was powered up, it surprised everyone not because of the amount of sound the car could produce, but the way it was delivered. The bass, although extremely powerful, is clean and tight, and the mid and high frequencies are reproduced with amazing detail. Amazingly, after building a car of such a calibre that you will be noticed wherever you go, the customer wishes to remain anonymous...

Special Thanks to Speed And Sound Magazine, South Africa.
About Rockford Fosgate
Setting the standard for excellence in the audio industry, Rockford Corporation markets high-performance audio systems under the brand Rockford Fosgate® for the mobile, motorsport, and marine audio aftermarket and OEM market. Headquartered in Tempe, Ariz., Rockford Corporation is a wholly owned subsidiary of Patrick Industries, Inc. (NASDAQ: PATK).