Mitsubishi Motors to Offer Rockford Corporation Sound Systems in Six Additional Future Models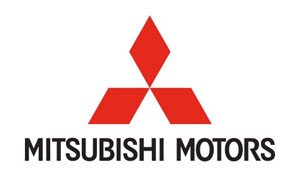 Rockford Corporation (Nasdaq: ROFO) today announced that Mitsubishi Motors will offer the high-output Punch(R) sound of Rockford Fosgate(R) and the high-definition and clarity of Rockford Acoustic Design(TM) audio systems as optional upgrades on six upcoming Mitsubishi vehicles.
These six vehicles are in addition to four previously announced vehicles in which Mitsubishi currently offers Rockford sound systems: the Eclipse coupe, the Eclipse Spyder, and the all-new global Outlander offer Rockford Fosgate systems.  The Galant will be the first vehicle in which the Rockford Acoustic Design system is factory installed.
"We are pleased to broaden and extend our partnership with Mitsubishi to give their customers what they want in a sound system," said W. Gary Suttle, president and CEO, Rockford Corporation.  "They have acknowledged the positive impact, to date, of the high performance Rockford Fosgate sound systems on their customers' purchases and selection of upgrades.  We expect this trend to continue with the six new models."
Suttle continued, "It is important to note that several of these programs will be for global vehicles, as well as vehicles sold in the U.S., Canada and Japan.  This is a positive reflection of the value that Mitsubishi places on the worldwide appeal of the Rockford brands.  As with the current programs, these new programs will run for multiple years."
Additional information on specific models will be available as Mitsubishi announces its programs for these cars.
About Rockford Corporation (www.rockfordcorp.com)
Rockford is a designer, manufacturer and distributor of high-performance audio systems for the mobile audio aftermarket and for the OEM market. Rockford's mobile audio products are marketed primarily under the Rockford Fosgate, Rockford Acoustic Design and Lightning Audio brand names.
Brand websites include:  www.rockfordfosgate.com, www.rockfordacousticdesign.com, www.lightningaudio.com and www.installedge.com. 
SOURCE  Rockford Corporation (ROFO)
07/13/2006
CONTACT:  OEM, Dan Vandenbergh, Managing Director, OEM, +1-480-517-3041, [email protected], or Investors, Maureen McGarrigle, Director, Investor Relations, +1-480-517-3042, [email protected], both of Rockford Corporation
About Rockford Fosgate
Setting the standard for excellence in the audio industry, Rockford Corporation markets high-performance audio systems under the brand Rockford Fosgate® for the mobile, motorsport, and marine audio aftermarket and OEM market. Headquartered in Tempe, Ariz., Rockford Corporation is a wholly owned subsidiary of Patrick Industries, Inc. (NASDAQ: PATK).