E-Biz in Action - Exposing Knowledge and Service.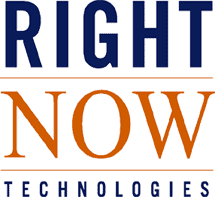 Rockford Corp. uses software from RightNow to divert many customer service e-mails into Web-based self-service.

Rockford Corporation, self-described "fanatics about audio," is lucky to have customers who share the company's love for speakers, amplifiers, home theaters, components, and all things audio-related.

But, a few years ago, there was something of a disconnect between the company and its customers over service inquiries. "We got into this bottleneck of not properly responding to customers in a timely manner," says Eric Russell, whose title is 'WebWizard' of Rockford. "They'd call, e-mail, and fax questions about technical installation assistance. We'd get hundreds of messages a day, and we have a tight staff."

Rockford's customer service staff spent much of their time responding to questions that Rockford eventually decided could be handled on a by e-business software vendor RightNow. Rockford went live with RightNow in 2000 and has seen some significant benefits.

RightNow does the work of six staff people, according to Russell, saving the need to make those hires. Evaluating further benefits, he says, "RightNow built a searchable database that has all our static FAQs. It's a self-feeding knowledge base, so that as customers send inquiries we tweak our responses and publish them so that the website can help the next person." Russell cites the lower volume of e-mail as proof that the knowledge base is functioning as intended, and says now that fewer e-mails are coming in, they can be answered more quickly and therefore increase customer satisfaction.

RightNow's software also allows Rockford to institute rules around the e-mail, so that, for example, they can be divided up into three parts -- general customer support, parts request, and technical support -- and distributed evenly among the 12 remaining customer service representatives.

Most importantly, given the difficult economic environment, Russell is happy to report that RightNow delivered full ROI in 2001, about eighteen months after it went live.
About Rockford Corporation
Setting the standard for excellence in the audio industry, the Rockford Corporation markets and distributes high-performance audio systems for the car, utv audio, and marine audio aftermarket and OEM market. Headquartered in Tempe, Ariz., Rockford Corporation is a publicly traded company and manufactures or distributes its products under the brand: Rockford Fosgate(R). For more information, please visit: rockfordfosgate.com.