Auto Sound Engineering Obsessed Over Subaru WRX STI X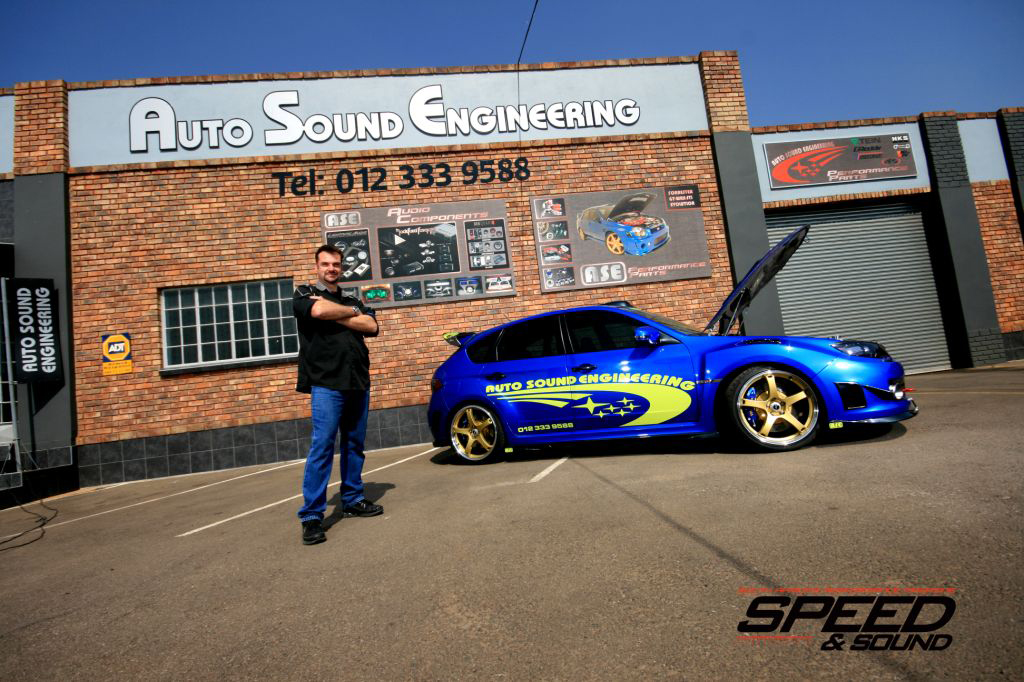 What do you get when you cross a car audio fanatic with an absolute petrol head? Jan Steyn from Auto Sound Engineering in Pretoria, South Africa, that's what. Jan has been a certified Rockford Fosgate fanatic since 1993, when he opened his store with one goal in mind: to absolutely dominate the sound quality circuit.

After he has won all there is to win in car audio, he branched his business out to modifying cars as well, and his love for Subaru's turned into an obsession. He has created an absolutely amazing show car, using a Subaru WRX STI X. His aim was to create something that has not been done before, and came up with the idea of using the trunk of the vehicle to house a 2nd motor, which would actually be the audio system.

With painstaking detail, he has created a copy of the famous Subaru "flat four" motor in the trunk, complete with a turbo charger, blow off valve, manifold and nitrous bottle! The installation features (2) T400-4 amplifiers, used as the heads of the motor, a Punch 150 25 To Life amplifier as the intercooler, 3Sixty.2 to serve as the car's ECU and a 10 Farad Rockford Fosgate Capacitor as the power source. The car uses the T1652 components front and rear, and a T2 10" subwoofer that acts as the flywheel of the motor. Of course, nothing but Rockford Fosgate cabling, interconnects and accessories are used throughout, to ensure maximum performance.

At first glance, even those in the know believe that his creation in the trunk is the real thing. The car is also used to showcase the rest of his business, and it therefore has a healthy 450HP on the wheels, a one off custom bodykit built by Jan himself, and awesome 20" wheels.

When you are as dedicated to do what you love as Jan, it is clear why he has chosen Rockford Fosgate!

Special Thanks to Speed And Sound Magazine, South Africa.
About Rockford Fosgate
Setting the standard for excellence in the audio industry, Rockford Corporation markets high-performance audio systems under the brand Rockford Fosgate® for the mobile, motorsport, and marine audio aftermarket and OEM market. Headquartered in Tempe, Ariz., Rockford Corporation is a wholly owned subsidiary of Patrick Industries, Inc. (NASDAQ: PATK).